WΙΝΕ, OLIVE OIL AND HONEY TOUR
Wine, Olive Oil, and Honey Tour. Olive oil, wine, honey bees, villages, vineyards, oh my! This is a tour for non-tourists, this is the real deal Cretan experience and the culmination of our life in Crete. You'll be emersed in Cretan culture and learn all about our customs and traditions.
You will start the day learning everything you need to know about olive oil. Over 50% of the island of Crete is covered with olive trees. It is the most essential product here both for our economy and our cuisine. At Melissakis Olive Oil Mill, you will learn how olive oil is made in the modern method. You will also learn the varying methods of production and quality levels. Have you ever wondered what Extra Virgin Olive Oil means? You'll find out! In their tasting area, we'll get a chance to sample different oils and other Cretan products.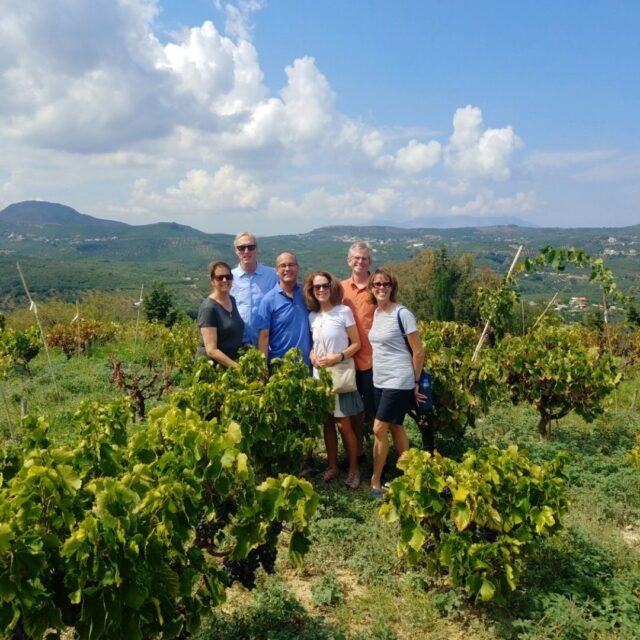 Next to Dourakis Winery for a wine tasting. This family-owned winery excels at local indigenous grape varieties. Chania Wine Tours has a private seating area at the winery. You will show how to taste each wine using all of our senses properly. You'll be guided through a tasting of each of the 5 wines under the shade of their pergola. Wines are available for purchase.
Next, you'll be welcomed to a village home up in the mountains. Vasili has been revitalizing his grandfather's vineyards and working the land since he moved here in 2017, he also started beekeeping. This year, there's a wine-tasting area among the vines.
Trek up to the bees in your protective suits. Vasili will need your help opening up the bee boxes and finding the queen. He'll explain the beekeeping and honey-making process.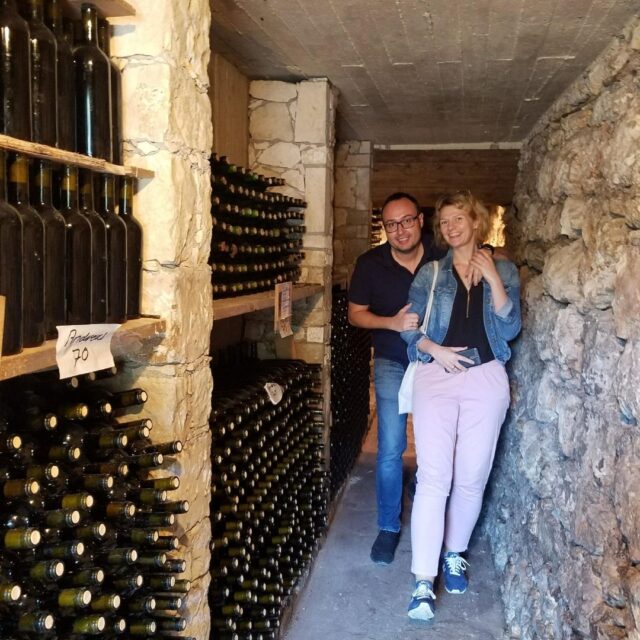 Next, have a seat in the vineyards for wine tasting and lunch. From our vineyards, all you see is mountains, sky, and trees. All you hear is birds chirping and sheep baaing. It's an escape from it all.
In the vineyards, you'll taste the wine that those vines produce. Vasili has been experimenting with different blends and different wine styles, he'll explain the process behind each.
Finally, you'll lend a hand to create the lunch spread of local Cretan products and traditional foods. Everyone will get a task from either chopping up vegetables, filling up wine from the barrels, or retrieving honey.
Before you go, fill up a bottle of wine from the barrels, cork it yourself, and take it home as a gift from us to you.