Day trip to Elafonissi
Day trip to Elafonissi. The most distant (from the city of Chania) & hardest of all to reach is considered by many the best beach of all. Elafonísi (deer island in Greek) is located 75 km southwest of Chania. You'll need more than 1,5 an hour to get there. This heavenly beach is 5 km from the closest village of Chrisoskalítissa.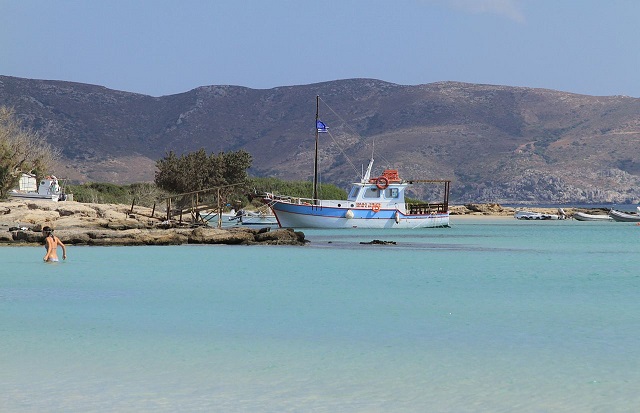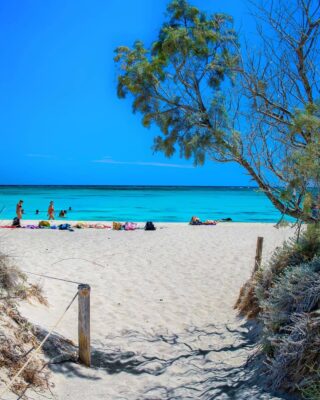 The place has some similarities to the Bálos lagoon but to be more exact it is the closest to the Caribbean sea you will find in Europe. This southwesternmost point of Crete is a Natura protected area of white sand dunes & lilies that is separated from the little island by 200 meters of shallow turquoise waters.
The sand in many parts of the island takes a pinkish tinge due to the thousands of broken shells. Νear the breaking point of the peninsula the water does not exceed one meter in depth creating a small lagoon ideal for small children to play in.
The east side of the beach, in front of the lagoon, is well organized with umbrellas & sunbeds, showers & snack bars while the beaches of the island are less crowded & are ideal for a more intimate experience. Although the street to get there is narrow & has lots of twists & turns, although there is a crazy line of cars both to get to the place and leave in the afternoon the beach is rewarding enough to compensate you.
Many options for accommodation & food are available in the village of Chrisoskalítissa. Another piece of advice. Do not try to leave this place along with the crowds that take off from 5 p.m. to 8 p.m…The waiting line for a narrow one-way tunnel that cuts through the mountain on the way will surely spoil the whole fun of the trip.