Arancini
Arancini. Typical Catania street food at any time of day and/or night. Arancino (or arancina) is a specialty of Sicilian cuisine. It is a fried rice ball, 8-10 cm in diameter, stuffed with ragù, mozzarella and peas. The name derives from the typical shape and color, reminiscent of an orange.
The most popular arancini in Sicily are the one with meat (with ragù, peas, and carrots), the one with butter (with mozzarella, ham, and béchamel) and the one with spinach (also seasoned with mozzarella). In addition, the arancino "alla norma" with aubergines, also known as "alla catanese" and the Bronte pistachio arancino is also popular in the Catania area. The versatility of the arancino has been part of various experiments.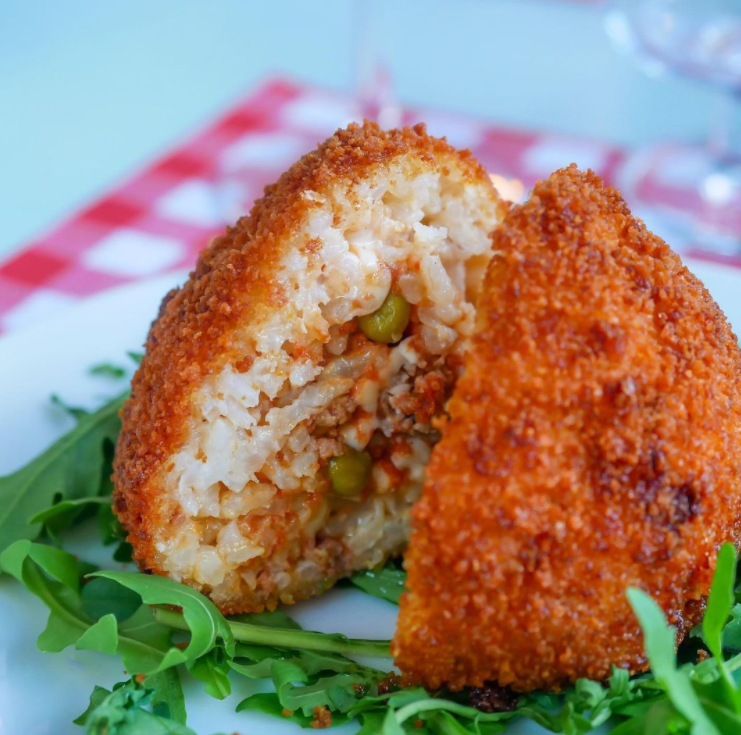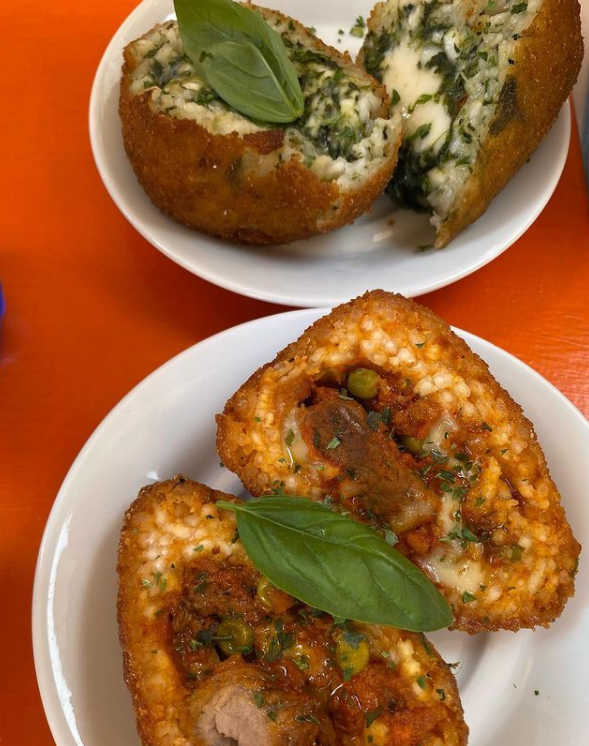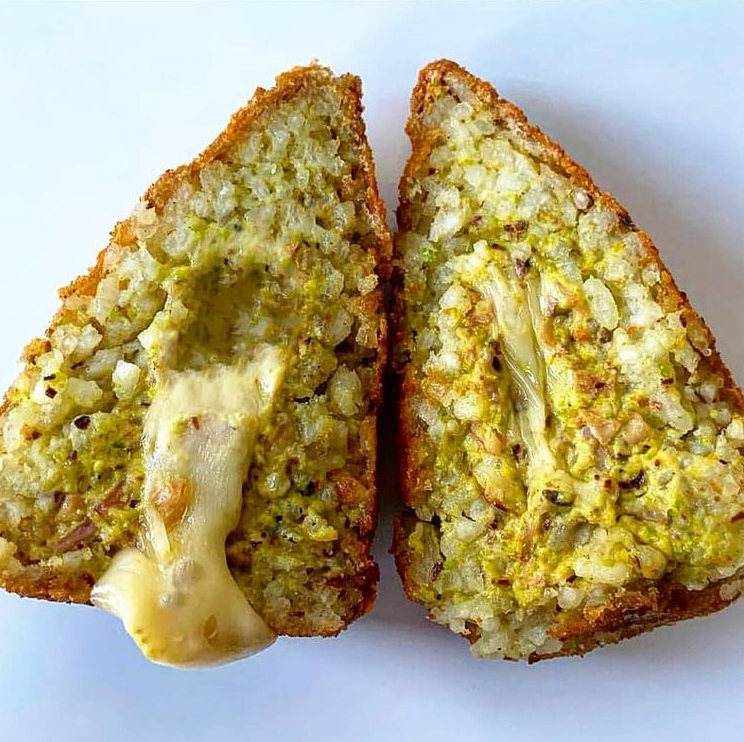 In fact, there are arancino recipes that include, in addition to rice, of course, the use of mushrooms, sausage, gorgonzola, salmon, chicken, swordfish, seafood, as well as squid ink (ink). There are sweet variations: the arancini are prepared with cocoa and covered with sugar (they are usually prepared for the feast of Saint Lucia); there is gianduia cream (especially in the Palermo area) and chocolate. To facilitate the distinction between the various flavors, the shape of the arancino can vary.