La Cucina Dei Colori (Vegetarian)
La Cucina Dei Colori (Vegan – Vegetarian). It all began in an attic, with cooking lessons, dinners, and catering. After a few years on the move, in March 2009, the founders of the restaurant La Cucina Dei Colori found "home" in the heart of the historic center. The forms and ways in which they have expressed themselves in recent years have changed over time, what has never changed is the desire to consider food as an accelerator of good mood.
At the heart of this business is the restaurant, but in parallel, there are the cooking courses and catering. The courses are for the owners of the restaurant moments of very intense sharing (with inevitable snacks). Caterers take you around and are always a good excuse to discover fabulous locations.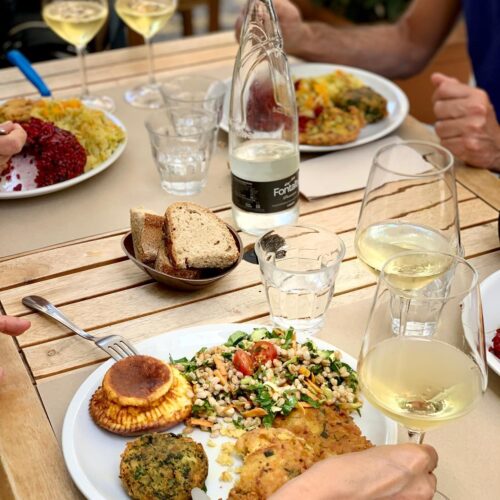 Their cuisine is natural, organic, and Mediterranean cuisine. It always has been, even when it wasn't very fashionable. The guys behind the restaurant have a direct relationship with farmers and suppliers which allows them to have a very short supply chain and which obliges them (with immense joy) to follow mother nature. More