Etnea Roof Bar & Restaurant (Romantic)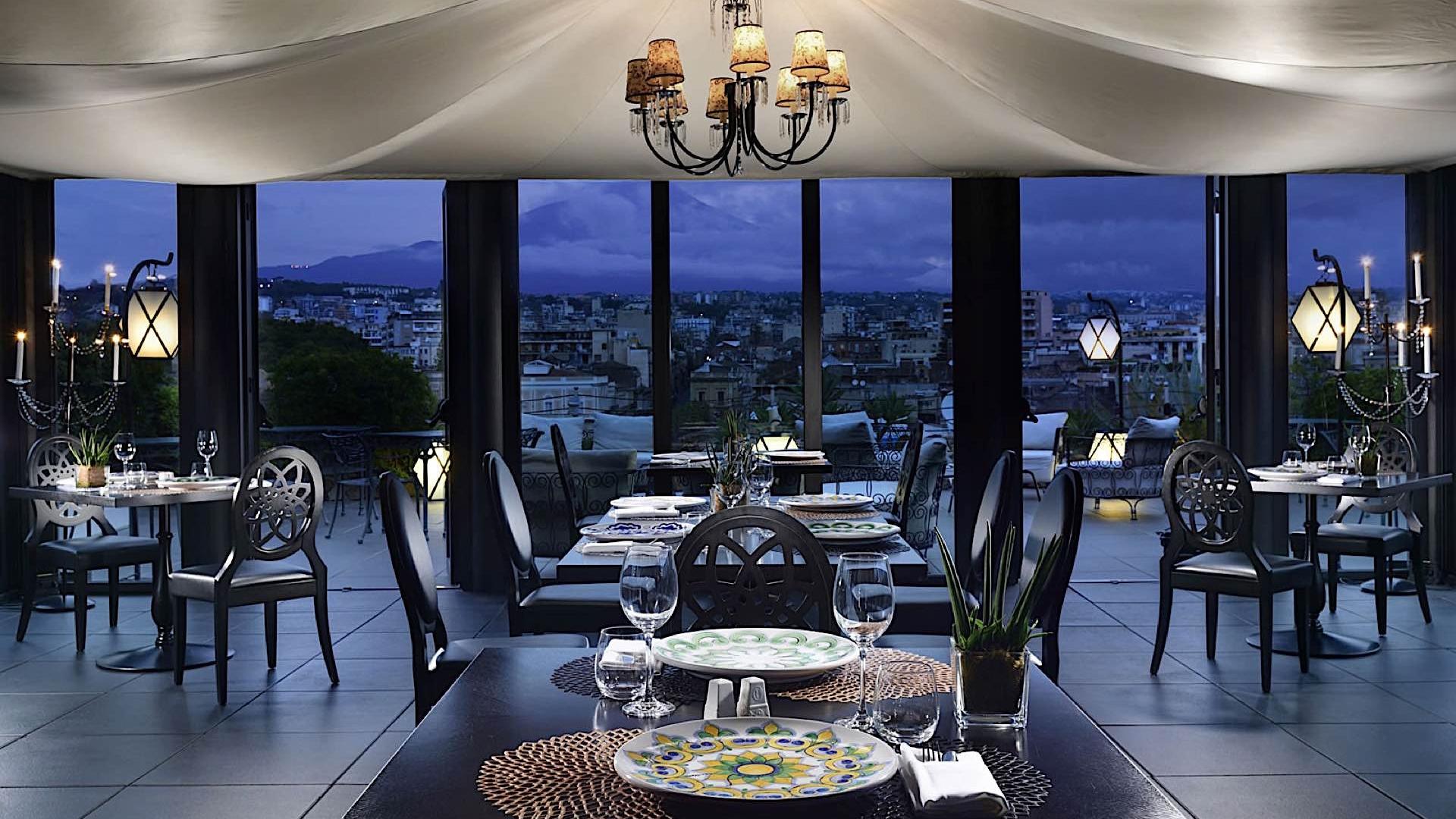 The location, unique and exclusive in the city, ideal for intimate lunches or dinners, for couples or small groups, welcomed by the warmth of the sunlight during the day and the thousand lights of the city at night. Located on the 7th floor, it welcomes its guests with a unique view of the smoking Etna and the roofs of the city. Open your eyes to a Sicily that enchants the senses in the splendid atmosphere of the Etnea Roof: all the flavors of tradition, typical recipes and small sweet or savory delicacies, to be enjoyed in front of the spectacle of a unique panorama.
It can accommodate 30 people seated.Here, until late at night, it is possible to savor cocktails expertly prepared by our barmen or sip a drink from the vast choice offered.