Mazel Tov (Restaurant & Bar)
Mazel Tov is an open-hearted cultural space in the city center, a streamlined and comforting place focusing on gastronomy in the 7th district, in the middle of the historically Jewish Quarter, today's downtown nightlife center. This urban, recreational, dog-friendly, garden-laden with planted herbs and trees is transformed into a garden party location in the evenings. Mazel Tov now reigns as the most popular new culture club of Budapest's Jewish Quarter, found somewhere around the crossing point of urban gardens, creative openness, and popular Mediterranean cuisine.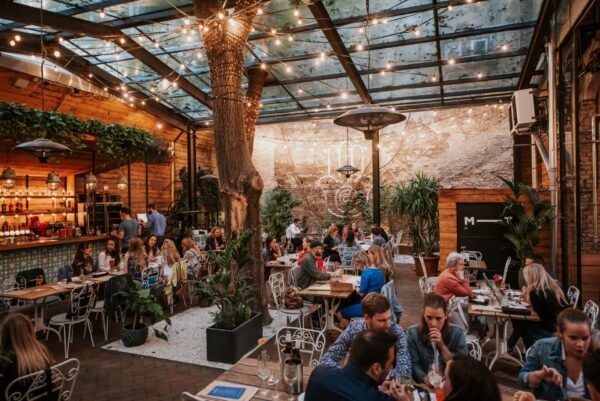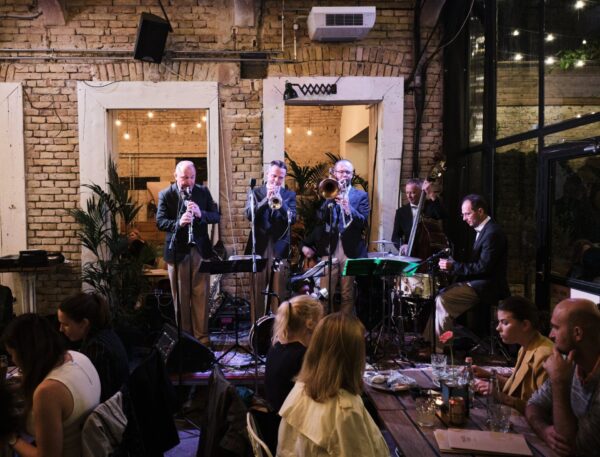 The place operates in the spirit of diversity and acceptance and awaits guests with an open kitchen, drinks, and various cultural events. One of Mazel Tov's major cultural goals is to provide a space for everyone who believes in an open and inclusive world – the programs aim to convey these messages as well. After a hearty dinner and a few rounds of drinks, dawn might find us still on Akácfa Street.