High Note SkyBar (Cocktails)
The High Note SkyBar is a full-service, lushly landscaped rooftop garden that was named as one of the Top 10 Best Rooftop Bars in the World by Conde Nast Traveller in 2018. The sky bar offers fine-drinking cocktails, an exciting bar food selection, and an extensive wine list, all while granting a breathtaking view of Budapest and a front-row ticket to St. Stephen's Basilica.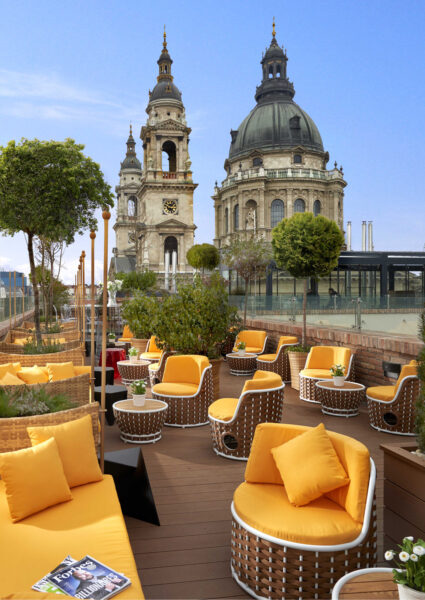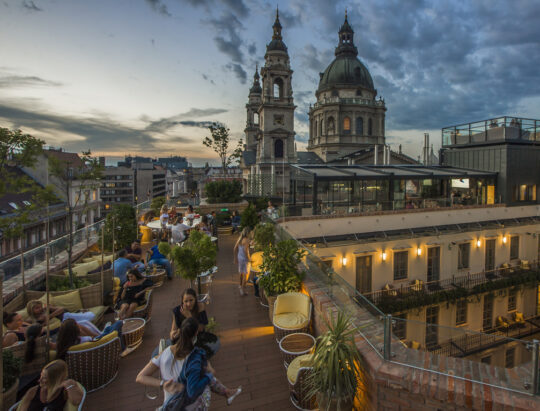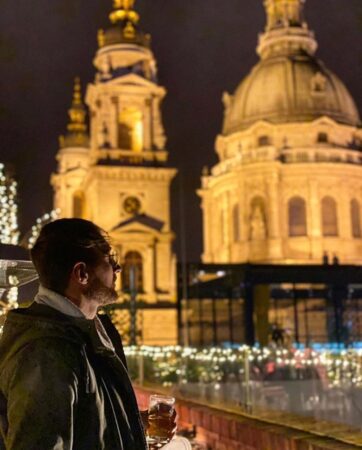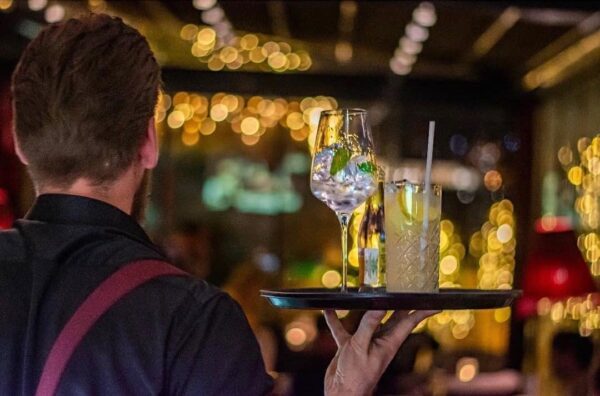 Richard Mihaly and Peter Gozon, mixologists arrived like a whirlwind; along with their team, they are shaking and spicing up Budapest's favorite rooftop terrace. Charismatic representatives of cocktail fine dining, along with chef Ferenc Jóvér and pastry chef Zsuzsanna Karádi, promise revolutionary gastronomic fare.