Hotel Konti by HappyCulture
Hotel Konti by HappyCulture 4 Star Hotel. Before becoming Le Continental and then rebirthed as Le Konti, the brand new HappyCulture Collection hotel was known as the 'Coq d'Or'. In 1912, this large brasserie with its ballroom topped with rooms was the meeting place for good society after the theatres.
Its volumes and neo-classical facade bear witness to this golden age, in whose footsteps the decorator Oscar Lucien walks. Discover this amazing universe by booking a room and relive this age in the great Bordeaux.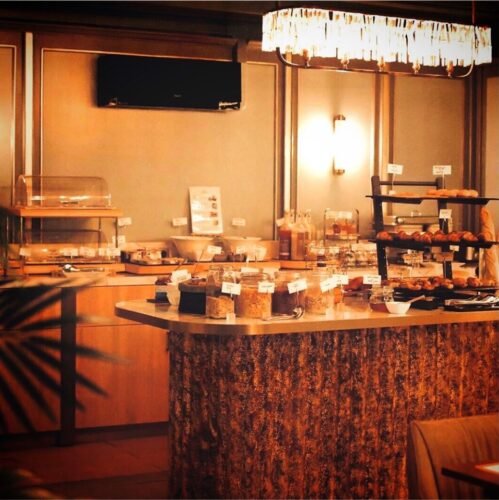 Τo add magic to the dream, Konti has created two unique suites. The Suite SKY is on the same wavelength as the sky in Bordeaux. Distributed in a duplex, its upper floor opens onto a vast terrace from which to look over the entire city. Suite Montesquieu is a cozy nest offering a breathtaking view of the magnificent neo-classical architecture of the Golden Triangle and its historic French Theatre. More