Bordeaux Lac campsite
Bordeaux Lac campsite (Camping). A stay at the campsite in Bruges, near Bordeaux, offers an opportunity for all the family to discover a region where the wonders of nature and historical heritage blend in perfect harmony. So why not start by visiting some of the towns nearby? Bordeaux is obviously a must-visit and only 15 minutes from the campsite.
A listed UNESCO world heritage site, you can't help but fall under the charm of this city steeped in art: the Place des Quinconces, the Saint-André Cathedral with its Pey-Berland Tower, the Big Bell and the Cailhau Gate dating back to medieval times and Rue Sainte-Catherine, the longest shopping street in Europe… Allow at least a day to be sure of seeing it all!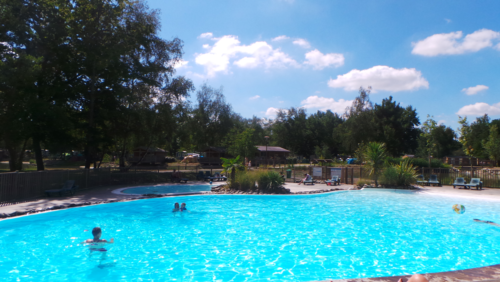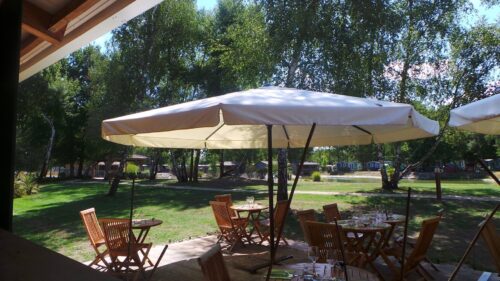 And who could imagine a campsite stay at Bordeaux Lac without stopping off in Arcachon? Come and take a deep breath of sea air as you enjoy all the pleasures of the ocean. Discover the magnificent Dune du Pilat: the highest sand dune in Europe! It always impresses!
The Gironde is also renowned for its innumerable vineyards and delicious grape varieties. Wine-lover? Lying at the gateway to the Médoc, you'll find the closest wine estate only 6km from your Yelloh! Village. But that's not all! Saint-Emilion, the cradle of the greatest of the Bordeaux grands crus, and its medieval village are also waiting to welcome you.
Fancy a real family outing? Aqualand in Arcachon, the Cité du Vin, the Natural History Museum, the Tépacap tree-top adventure trail or even the Kid Parc know exactly how to delight the whole family. One thing is certain, you're going to adore the Gironde! More