Le Point Rouge
Le Point Rouge. According to worldsbestbars "Point Rouge is home to a bounty of world-class wines, classic and creative cocktails, and tasty tapas. Since opening its doors in December 2015, Le Point Rouge has become the place to go for wine and cocktails in the coastal city of Bordeaux.
Housed in a refurbished rustic chateau (one that had sadly fallen into a state of disrepair), Le Point Rouge lies buried in the basement, making it nearly impossible to tell from the outside the grandeur of what lies inside. And that becomes part of the fun.
Since the venue is the epitome of discreetness, the only indication of the bar being there in the first place is a small, red, illuminated doorbell ('le point rouge' translates to the 'red point' or 'red dot') on the outside.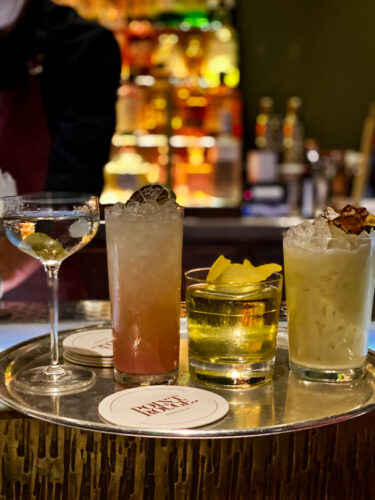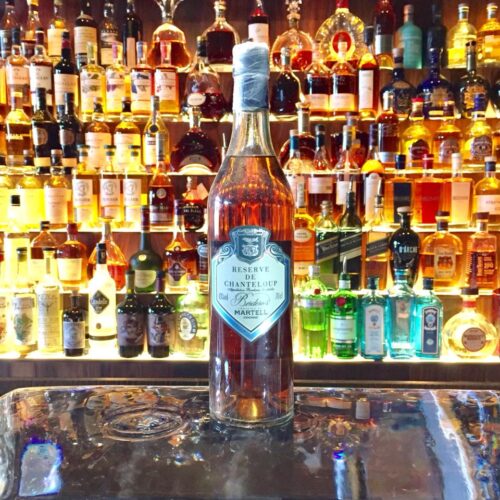 Once you've rung the bell and descended the steps, you are surrounded by cavernous stone walls, scarlet red leather furniture, and assorted other luxurious touches. The bartending staff sports red suspenders, naturally, and presides over a cocktail card that meticulously retraces the heritage of cocktails through the decades, making each and every history lesson more delicious than the last.
The number of cocktails is over 100 at last count, with most being served in elegant, and sometimes exotic, vessels. Unbelievably, the wine selection is even more impressive, numbering over 1000, and spanning each and every wine-producing country in the world. While the list seems intimidating, the expert advice from Le Point Rouge's  sommelier will make choosing your new favorite a breeze." More