Kassler mit Sauerkraut
Kassler mit Sauerkraut. There was a butcher in Berlin named Cassel who ran a meat and sausage shop around the early 1900s. He's the one who gave his name to his salted and smoked pork meal. Or at least that's what the local legend says. Whatever the truth about the origin of the name,  kassler, and sauerkraut (omnipresent in Germany fermented cabbage) is Berlin's favorites.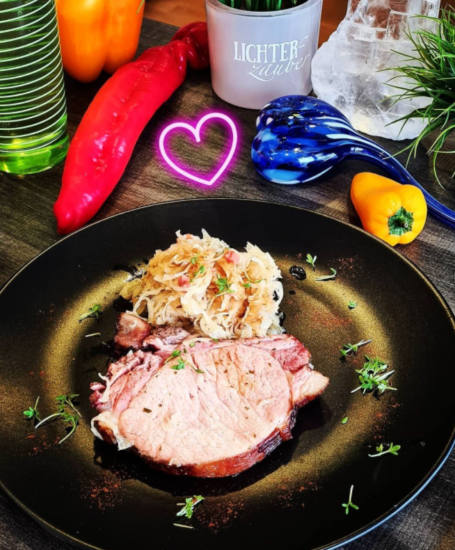 The meat is always made of the most tender parts of pork, like neck and loins, or ribs and shoulders. The rich meaty bite pairs perfectly with the acidic taste of the fermented cabbage, so yet again…why don't we have that on our menus as well?  (Several modern versions and open-minded alterations of this can be found all over Berlin, a city with some of the best chefs in Europe right now).