Planet Wein (Wine)
Planet Wein rotates in the middle of Berlin, not far from the beautiful Gendarmenmarkt. The wine shop glows orange like the sun on a beautiful summer evening and invites you to try, enjoy, relax, and linger in the vinotheque. The people of Planet Wein live and love wine. With them, you will find over 500 different wines, from simple Zech wines to international rarities with a focus on the Old World.
You will get your advice with a smile, competently and comprehensively – for 15 years. All employees receive regular training and know what's going on in the international wine market. More importantly, the owners of Planet Wein have known winemakers personally for years.
They attach great importance to the regional anchoring of your offered wines as well as quality that does justice to the price. The wines are there to be drunk, In this vinotheque every bottle can be opened for you for a small corkage fee. Wines and champagne that change monthly are available for tasting in the open collection.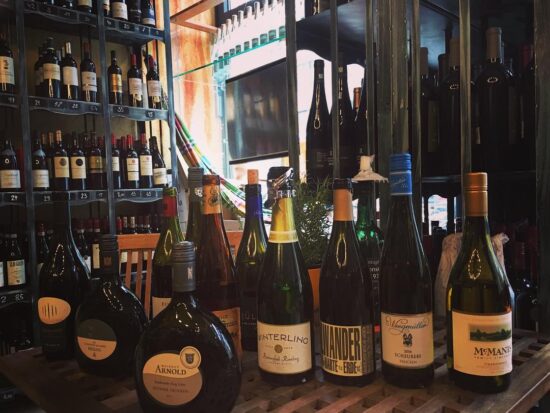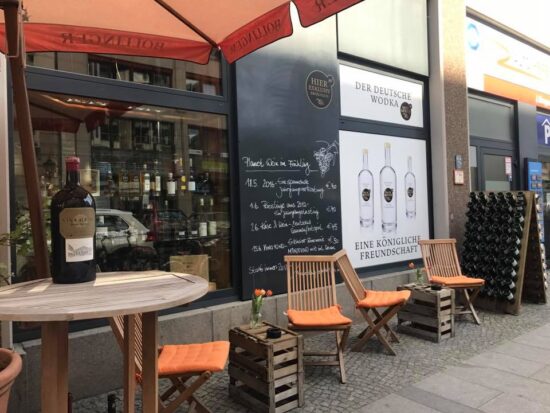 You will also find small, fine dishes from regional manufacturers to accompany your wine. You can enjoy these together with a glass of wine (or two or three …) in the sunshine on the lovingly designed terrace or in the vinotheque, sheltered from the weather. It's always cozy here. More