Galander Kreuzberg (Cocktails)
Galander Kreuzberg (Cocktails). The Galander Bar in Kreuzberg is located in a building steeped in history at Großbeerenstraße 54. The house is in close proximity to Riehmers Hofgarten, a listed complex with magnificent front buildings, a private street and interior development. The tall old buildings with their lavishly designed facades show how stately it was in the late 19th century in the Yorckstrasse neighborhood.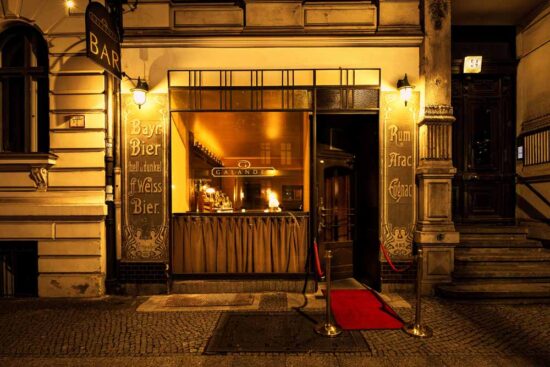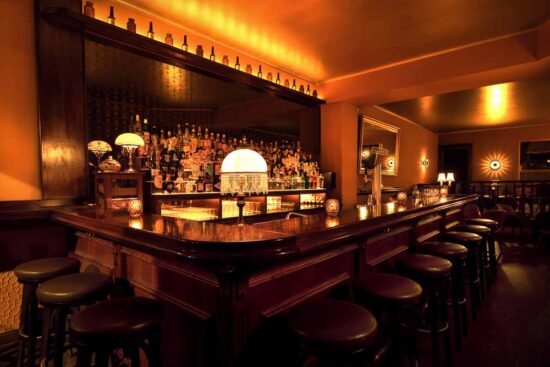 In the premises of the Galander Bar Kreuzberg, bars and bar shops have been a tradition since 1889: Among other things, they housed a pub, a quaint Berlin pub and a colonial-style bar. Since 2009 the location has been in the hands of Dominik Galander , who furnished the bar with great attention to detail in the style of the 1920s. The interior design and entrance area harmonize perfectly with the preserved facade painting that adorns the outer wall.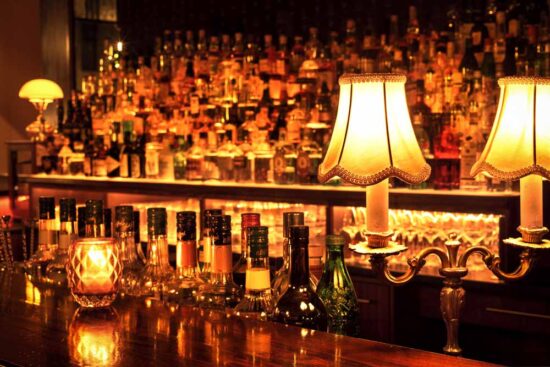 Style awareness, coziness, and first-class service have found a beautiful home in the Galander in Berlin Kreuzberg . The tastefully furnished interior exudes a feel-good atmosphere and invites you to linger – ideal conditions to enjoy your after-work drink, chat comfortably with friends or meet new people. At the dark wooden counter on leather-covered bar stools with a view of the extensive range of spirits, you quickly get into the conversation.
For private conversations, you can also retreat to small tables with comfortable armchairs. The dim, warm light ensures even more comfort. The drinks menu at the Galander – Kreuzberg – has something suitable for every taste, from delicious beer and fine wine to trendy long drinks and cocktails. The bartenders understand their craft and create tailor-made drinks for experienced and less experienced bar culture lovers. Here value is placed on quality and you can taste it. More