A World War II Walking Tour
A World War II Walking Tour is not something you get to do in many places. Berlin World War II Tour concentrates on the effects, history, buildings, and stories surrounding Berlin in the Second World War. Berlin Served as the Nazi stronghold in Germany and the command center for Hitler and the Third Reich.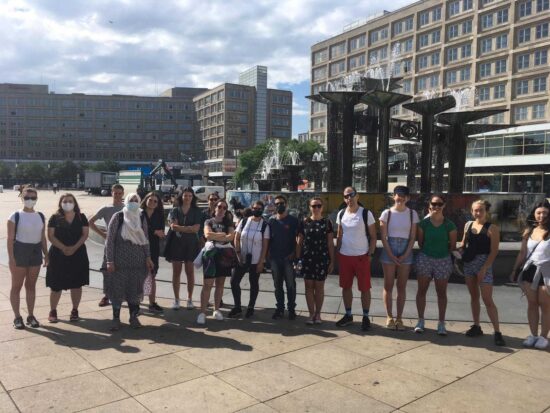 Berlin may have played the biggest part of any city during the atrocities that took place in World War II. If you decide to  look at the scars and battlefields from left behind during the Battle of Berlin. Let our guides tell you stories and legends as we see the spot where Hitler had is a notorious underground lair. See the damage brought on by thousands of allied bombs and the defense structures built to keep them out.
This Tour visits many World War II historical sights and memorials. Along the way, our guide will recount historic events and urban legends. They are the best in the business. Our guides point out many interesting stories and facts that many would just walk over! We cover a lot but expect to be able to stop for drinks along the way and walk at a nice leisurely pace. Come see the streets come alive as we jump back in history and see the effects of the largest conflict the world has ever seen on the Original Berlin World War II Third Reich Tour. More