Hotel Paral·lel (Two Star Hotel)
Hotel Paral lel (Two Star Hotel) is your best bet in Barcelona. Its exclusive services and high-end amenities are all you need to ensure a most enjoyable stay in the city. Its 64 rooms offer free WiFi internet access, climate control, and a complimentary safe. In addition, the Hotel is also happy to accommodate small pets. Due to its proximity to Sants Estació, Plaza España, Montjuïc, and the Palacio de Congresos, it is the perfect spot for anyone visiting the city on business.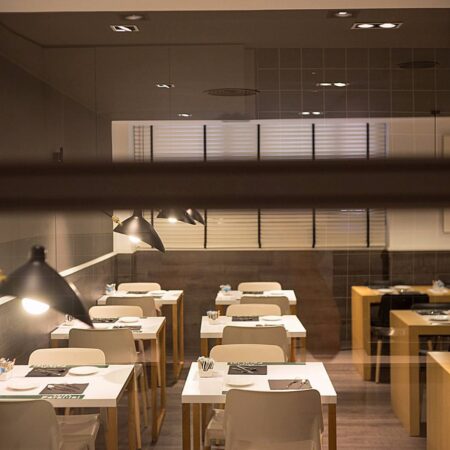 Each morning, Hotel Paral•lel offers a lavish breakfast buffet, open from 7:00 to 10:30. With a wide assortment of pastries, meats, cheeses, dairy products, and fresh juices, a hearty Paral•lel breakfast will nourish you with all the energy you need to explore Barcelona. Our buffet also offers a wide variety of options for those on special diets.