Explore the Parc de la Ciutadella
Explore the Parc de la Ciutadella. A walk in a park is probably something that most people relate to leisurely strolls but not something that would make them jump with joy (that doesn't include the one writing these lines, who always jumps with joy when it comes to trees). The Parc de la Ciutadella is a lot more than a simple park.
Located in the Ciutat Vella, it occupies the space once taken by the hated Spanish used by the crown to control the citizens of the Catalan capital. By 1870 the city had been given permission to demolish it and soon a park had taken its place. The building of Arsenal was constructed between 1717 and 1727 stayed and after a series of changes in its use, from the arsenal, into Royal Palace, to a museum to the seat of the Generalitat de Catalunya, it was finally turned into the Palau del Parlament de Catalunya.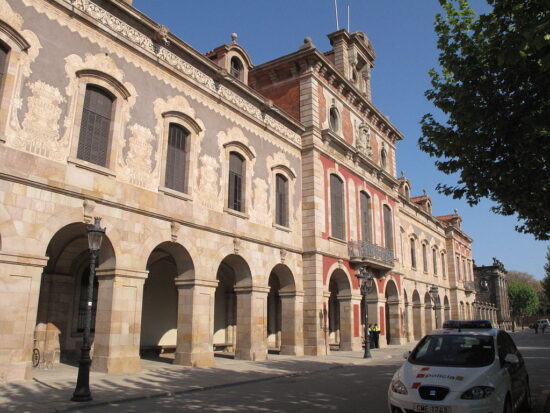 Today the park is a 70-acre (280,000 m2) space that with a boating lake, the city's Zoo, the Castel dels Tres Dragons, the wonderful baroque construction of the Cascada, the Martorell Museum, beautiful fountains & sculptures that are all worth your time. If you combine your visit with a cycling ride maybe you actually get to see all of them but in order to see them properly you'll definitely need a day. It'll be worth your time.