Belgian Chocolate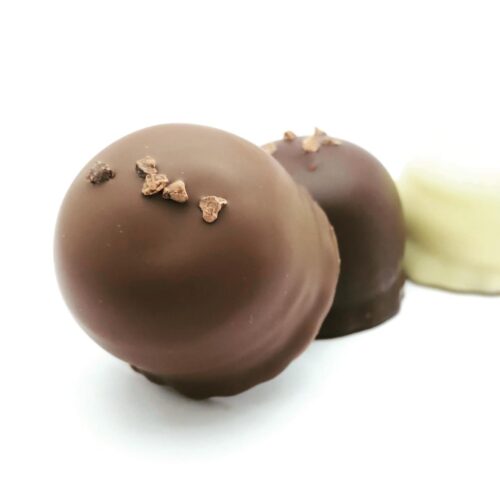 Belgium is famed for its high-quality chocolate & its more than 2000 "chocolatiers". The country's association with chocolate goes back as far as 1635. From the early 20th century the country was able to import large quantities of cocoa from its African colony of Belgian Congo. Both the chocolate bar and praline are inventions of the Belgian chocolate industry.
The composition of Belgian chocolate has been regulated by law since 1884 imposing a minimum level of 35% pure cocoa. Adherence to traditional manufacturing techniques also serves in the timeless quality of Belgian chocolate. More than 172,000 tonnes produced each year and a great part of it is exported to almost every country in the world.
It is only natural therefore for one to give in to the pleasures of the sweet temptation if in Antwerp. For some of the best chocolates in Antwerp and Belgium you should pay a visit to the Chocolate Line.   An established value in the city center of Bruges for more than two decades and also an asset in the historical building of the Palace on the Meir in Antwerp. The Chocolate Line represents quality. Artisan and tasty chocolate with a cool and trendy side. And lots of love for Mother Nature, source of everything.