The Jane (Bar & Restaurant)
The Jane (Bar & Restaurant).  The Jane first opened its doors in 2014, offering a unique combination of top-notch gastronomy made accessible for a broad audience — whether young or old, foodies or guests who experience gastronomy for the first time — ever since. The restaurant is set in the former chapel of the Military Hospital.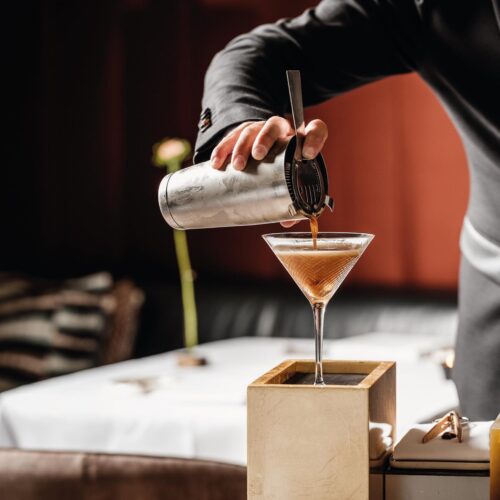 The chapel as well as the surrounding site have been completely renovated after years of emptiness. Piet Boon took care of the restaurant's design and together with various artists and craftspeople he made sure The Jane became a real gem. The Jane is the gastronomic restaurant set on the ground floor and all tables have a view onto the open kitchen. There is an extensive wine list that offers both new biological wines and golden oldies of renowned wine domains. On the first floor, you can find Jane's Upper Room Bar.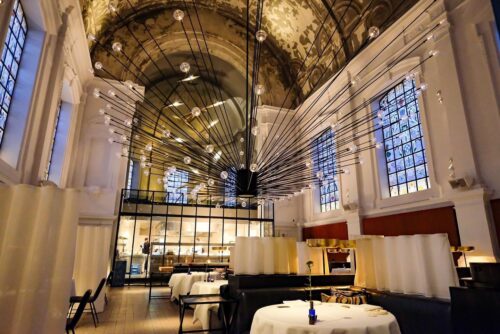 On the Upper Room Bar where once the choir resonated, there are now resident DJs filling the room with atmospheric beats. In the Upper Room Bar you can enjoy top notch cuisine, tasteful and qualitative dishes made by the chefs, in a more laid-back setting. Their street food concept Izakaya Nights has proven to be a huge success. Therefore, the place will combine the gastronomic cuisine with the Izakaya tastes of the world in "The Jane meets Izakaya". Furthermore, it allows upgrading the restaurant experience, being able to welcome guests with an aperitif or let them reminisce on a great afternoon or night with a coffee or after dinner drink (always based on availability). Due to the height of the bar kitchen, it is less convenient for wheelchair users to dine here. Dogs are not allowed in the bar.