Pastorale Restaurant (Romantic)
Pastorale Restaurant (Romantic). One of the culinary standard-bearers in Flanders is forty-year-old Bart De Pooter. Just south of the great city and world–famous port of Antwerp, at his restaurant Pastorale – a former presbytery with a contemporary interior – he offers a personal and refreshing cuisine which is very well thought out and also extremely acceptable.
Pastorale puts the emphasis on the quality of the Flemish culinary heritage, which is brought up to date as a permanent 'work in progress' . In the kitchen his staff use the latest techniques for this, and by preference the chefs make use of regional and ecological products, as well as those originating from sustainable agriculture.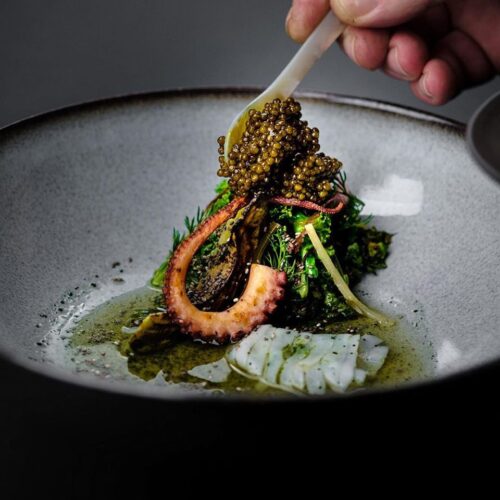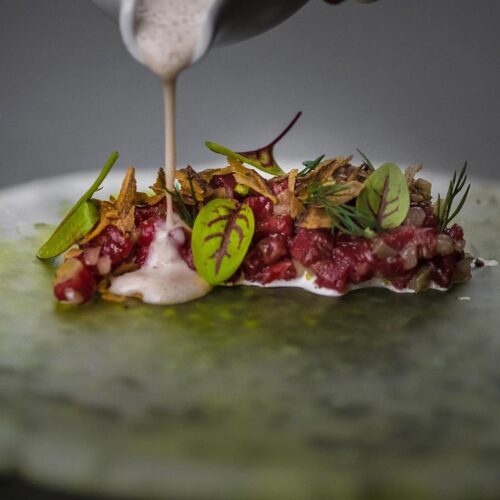 Reason and emotion, a perfect mastery of technique and an intense perception of taste lie at the basis of Bart De Pooter's compositions. In scintillating dishes, he gives free scope to sours and mildly bitter touches. With an incredible depth of taste, attention to mouth feel, and coquettish, feminine accents, he gives to the light and fluid dishes a playful tension, which will make a lasting impression and at the same time gives his cuisine fascinating, enchanting and personal peaks.