Belgian Wines Bar (Wine)
Belgian Wines Bar (Wine). What most wine lovers look for when they venture on their exploration of a place is of course the tasting of as many local wines as possible especially when the region they're visiting belongs to one of the wine terroirs of this world. The Belgians produce wine from the early Middle Ages and are currently producing wines in both Wallonia and Flanders. Their production is mostly on the spectrum of white wines but they do produce reds as well.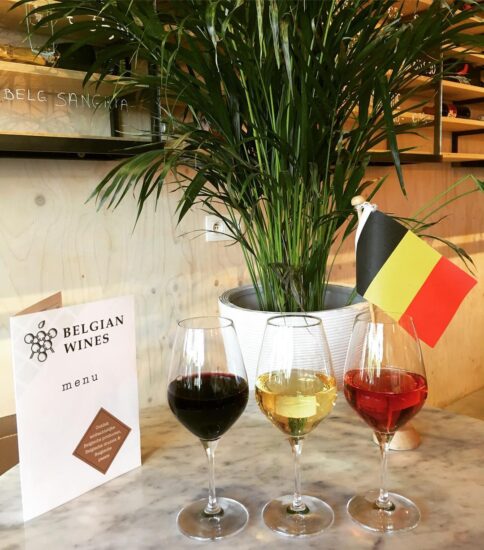 A great place for you to try Belgian wines is the Belgian Wines Bar in the heart of Antwerp, on the edge of the Theaterplein. Since 2016, the owners have been promoting Belgian wines in a pleasant setting with a trendy and warm design.
You can taste the best of Belgian soil by the glass or per bottle and, if desired, you can be served a delicious cheese board or plate of local charcuterie. Belgian-made shrimp and cheese croquettes are also highly recommended. Prefer beer? No problem, they have a selection of beers that you can certainly enjoy. Be sure to pop in for a nice aperitif or to chat after a night out at the theater.