Find inner peace in Beguinage
One of the most historical & interesting neighborhoods in Antwerp is located near Artesis University College. A long brick wall in the Rodestraat separates the medieval tranquil oasis of the Beguinage from the surrounding student quarter. The Beguines were a group of religious women who lived & dressed like nuns but were allowed to leave whenever they chose to, which means that they dedicated their lives to God without retiring from the world.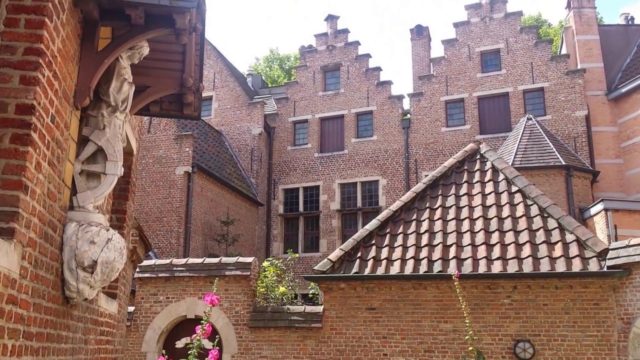 The Flemish béguinages are architectural ensembles composed of houses, churches, ancillary buildings, and green spaces, with a layout of either urban or rural origin and built-in styles specific to the Flemish cultural region. They are a fascinating reminder of the tradition of the Béguines that developed in north-western Europe in the Middle Ages. (Unesco) .
Their first settlement in Antwerp had been built in a location outside the city walls but was destroyed & plundered so it moved to its current location a bit north of the city center in 1547. During the religious riots, the place was occupied by the reformists & in the 18th century by the French troops that demolished most of the houses except those operating as barracks.
Today the remaining 40 houses were restored & renovated many times since then. Their medieval character is however almost completely intact, a characteristic that is very well appreciated by locals and visitors alike who grapple with the chance given to them by this serene place for a short time travel.