Haring or Hollandse Nieuwe
Haring or Hollandse Nieuwe. As in many northern European cities, the fish of herring is one of the staples of Amsterdam's cuisine as well. Haring or Hollandse Nieuwe is a dish you must try especially if you are a fish lover. The raw herring is usually served with chopped raw onions & pickled cucumbers or as a sandwich called broodje haring.
The "Dutch way" to savor this delicacy is by picking the fish up by its tail & gradually sliding it into your mouth with your head tilted back. Whether you choose to swallow the whole thing at once or eat ti normally is totally up to you. You can find many herring carts all over the city where the fish is filleted before your eyes.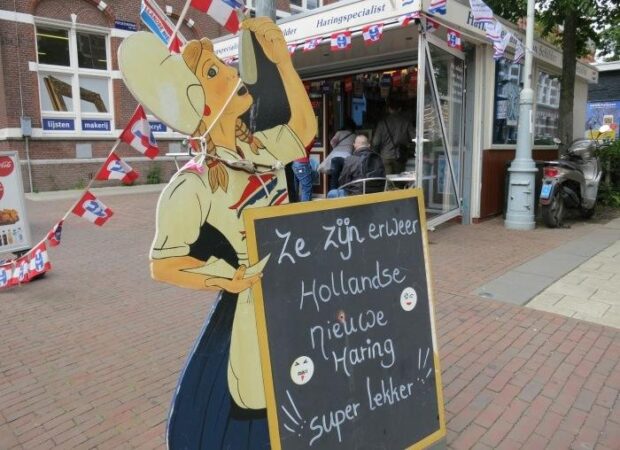 A shop that is specialized on Dutch style herring is the Frens Haringhandel. It is a simple herring cart that has been a specialist since 1972. A family business located in Koningsplein that always serves the freshest of ingredients and that's why it so well loved by Amsterdamers all these years.