Mingle with locals in Cannaregio
Mingle with locals in Cannaregio. The most modest of the six Venetian districts will give you the feel of a relaxed small town, with the signs of charming decadence being more evident here. The most important and lively street is the Strada Nova which runs from Venice's railway station towards the Rialto Bridge and St Mark's Square.
In the residential quarter around the Ormesini and Sensa canals at the northern end of Cannaregio, you will enjoy a share of real modern-day Venetian life with plenty of cafes and restaurants at your disposal.
You should not leave Cannaregio before marveling at the amazing facade and breathtaking frescoes of the Chiesa degli Scalzi.  Not before walking the alleys of the Jewish Ghetto with its synagogues and the Museo Ebraico, or having a coffee at the beautiful Caffè ai Crociferi which is housed inside a former convent.
Or just be dumbfounded by the architecture of Palazzo Ca' D'Oro, one of the most splendid specimens of patrician palaces in Venice (a museum today). Or before buying an English book from one of its many bookshops like the eccentric Old World Bookshop (just off the Campo del Gheto Novo and over the small bridge of Ponte del Gheto Vecio), the Sullaluna at Fondamenta de la Misericordia 2535 or the Libreria Editrice Cafoscarina.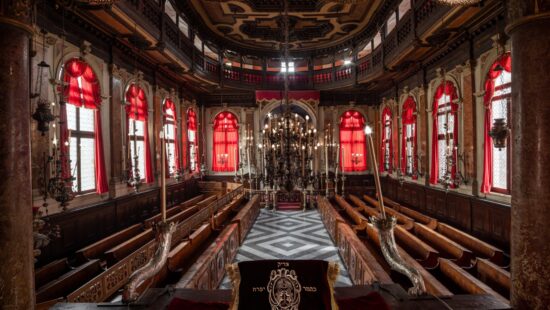 If you get hungry try one of the traditional Osterias like Osteria Al Cicheto where you can eat very good cicheti (Venetian finger food) or Restaurant La Colombina, where you can eat very good fish and Vini da Gigio a family-run restaurant that offers great local delicacies or grab a fritoìn, a delicious street food of fried fish, while moving.
This area offers a great atmosphere and a feeling of intimacy rather than grand views. The canals and bridges are still delightful but the annoying crowds are not present, and the little bars and shops are more authentic. A real getaway from the touristy prima-donnas.