Enjoy a live performance or a play
Enjoy a live performance or a play in one of Stockholm's majestic theaters. The Royal Opera House or Kungliga Operan in Kungsträdgården right north of Gamla Stan commissioned by King Gustav III and inaugurated in 1782 is a wonderful architectonic marvel that deserves a visit even if it's just to admire the impressive building.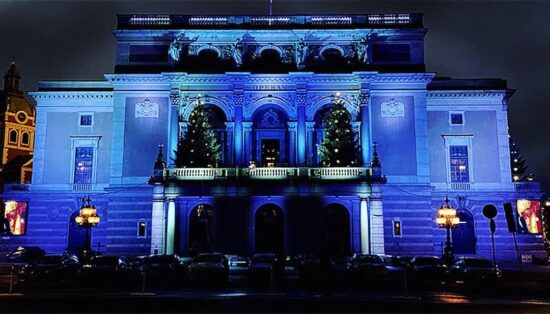 Seeing a live performance in it is an extra & very powerful bonus of course. The Royal Opera presents world-class directors and soloists every year. The ensemble offers both traditional classics and completely new works. The exterior of the new house was built in the neo-Renaissance, while the stairwell, foyer, and lounge were given a new baroque design. Marble from Norway was used in the entrance hall to connect the Union with our neighboring country. The gold foyer with ceiling paintings by Carl Larsson is reminiscent of the Garnier Opera in Paris.
The Royal Dramatic Theater or Kungliga Dramatiska Teatern where Ingmar Bergman made her first debut, the place where Henrik Ibsen's play Ghosts premiered is an Art Nouveau masterpiece of a building which also deserves a visit just to admire its early 20th-century architecture, although in its case it's rare to find a play in a language other than Swedish.
The Stockholm English Speaking Theater (SEST) founded in 2010  will compensate you for that, offering you well played productions that range from classical plays of Shakespeare to more modern ones like "Judith".