Bar Americano (Bar & Restaurant)
The elegant Art Deco style of Bar Americano immerses guests into the splendor and romanticism of the past; when the Hotel Alfonso XIII was considered one of the most important in Europe.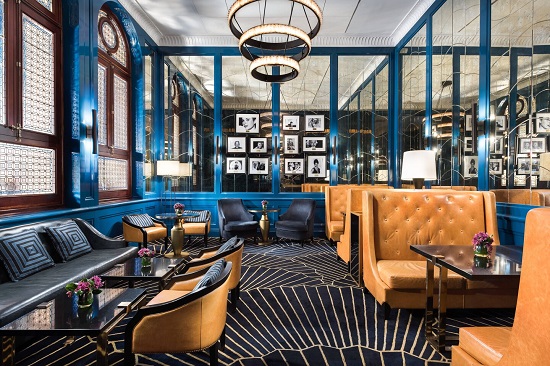 Owes its name to the 10-meter-long bar, as in the past the Spanish taverns that had long bars used to be known as American bars. Its inspiring atmosphere invites to savor an aperitif before dining or to discover the unique combinations curated in its extensive cocktail menu.