Watch a Sevillian soccer game
Watch a Sevillian soccer game. Soccer or football if you're European, is like a religion in Spain. Andalusia is of course no exception to the rule. The two big clubs Sevilla FC and Real Betis FC compete for the love of Sevillianos, with Betis being the loved one of the Trianeros. Sevilla FC is more successful having won everything, from National League Championships to UEFA Cups. Ramón Sánchez Pizjuán in the neighborhood of Nervión is Sevilla's home stadium while Estadio Benito Villamarín is the home of Real Betis.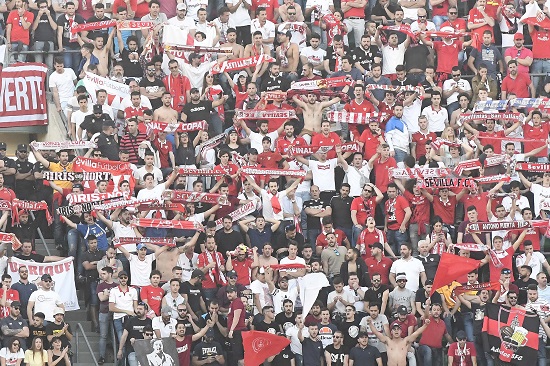 One of the two clubs plays at home every week so if you visit during the football season, then you will probably have a chance to see one of them. Even if you're not a fan of soccer, there are very few places where you can feel the pulse of the city like you can in its football stadiums. If you are a football fan then there's no doubt you'll enjoy this especially if you get to see a match against one of the big ones like Real Madrid and Barcelona but the tickets for these matches are a bit more difficult to find.