Quiche Lorraine
Quiche Lorraine. A dish that has its origin in the east of France and the Middle Ages, a farmer's pie that used stale bread, cured meat like bacon, eggs, and cheese cream and came to Paris during the Franco-Prussian War of the late 19th century along with the French refugees of Lorraine (East of France). Today it is considered a staple pie of Parisian cuisine and a party favorite.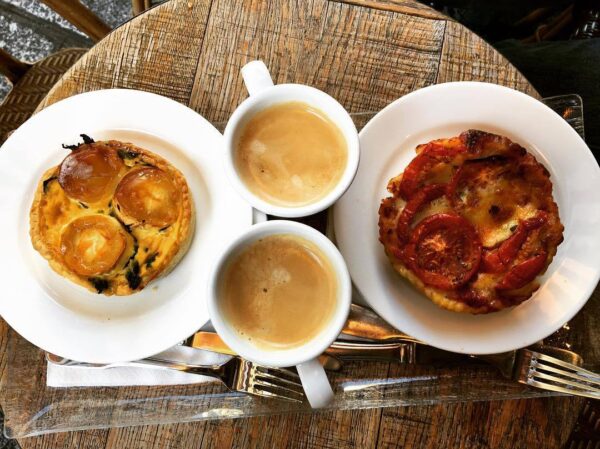 Quiche Lorraine can be a multitude of savory tarts or quiches, with all kinds of different ingredients added in (leeks, zucchini, caramelized onions, spinach, salmon, etc) that pair with the cheese contrary to the old-fashioned recipe that actually does not have any cheese.
Today however quiche pies are more like deep-pan pizzas. The pie is so popular in France that it actually has a national day dedicated to it. If you happen to be in Paris on May 20th then you'll have the chance to be a part of the feast. For the best Quiche pie in town head to the The Smiths Bakery on 12 Rue de Buci.