Les Trois 8 (Beer)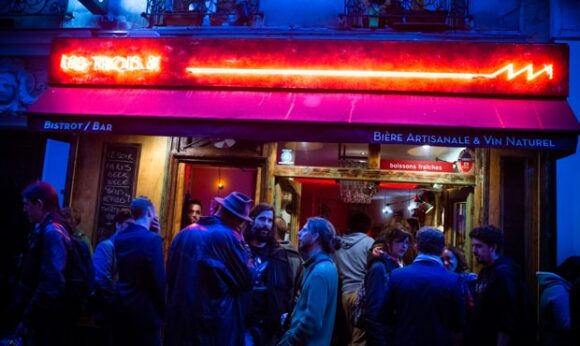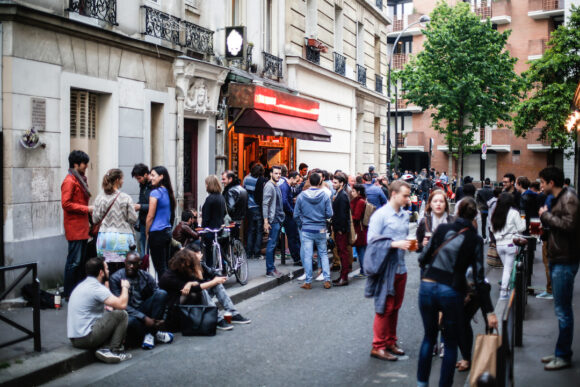 This small bar is located on a tiny street in the up-and-coming Menilmontant district. Les Trois 8 is a bar that combines a passion for rock music and beer, and their extensive menu lists beers from all around the world, with a rotating weekly menu displayed on the chalkboard above the bar. The interiors of this place are modern, sleek, and contemporary, but the environment is friendly and welcoming. This is a great place for beer lovers, and is conveniently located in one of the best areas in Paris for nightlife.
Description By urbanadventures.com
Don't be fooled by the small size of this gem, which has the look of a dive bar. With its "public brews", regular beer launches and special evenings dedicated to discovering microbreweries, Les Trois 8 takes craft beer brewing very seriously indeed. The people behind this bar are fans of artisanal products that are crafted with love – a philosophy that also extends to the wines on the menu. Compliment your beverage of choice with the excellent cheese and meat platter, which comes with half a baguette, unlimited gherkins and home-made jam. All in all, this is the perfect example of no-frills French dining. Don't miss "Hoppy Hour" on Wednesdays when you can try "galopins" (12-centiliter glasses) of the eight beers currently on tap plus a beer chosen by the Parisian beer store Biérocratie.
Description By indie-guides. com