Linguine al Cartoccio
Linguine al Cartoccio. The dish was officially born in 1970 by Gennaro Bellini founder of the "Il Bellini" Ristorante-Pizzeria that lies in one of the most important arteries of the historic center of Naples (Via Santa Maria di Costantinopoli 80) that first opened its doors in 1946. Initially, the dish, inspired by Saint Lucia, had some important differences: it was named after the street of the same name and served to the customer as an already opened oven paper.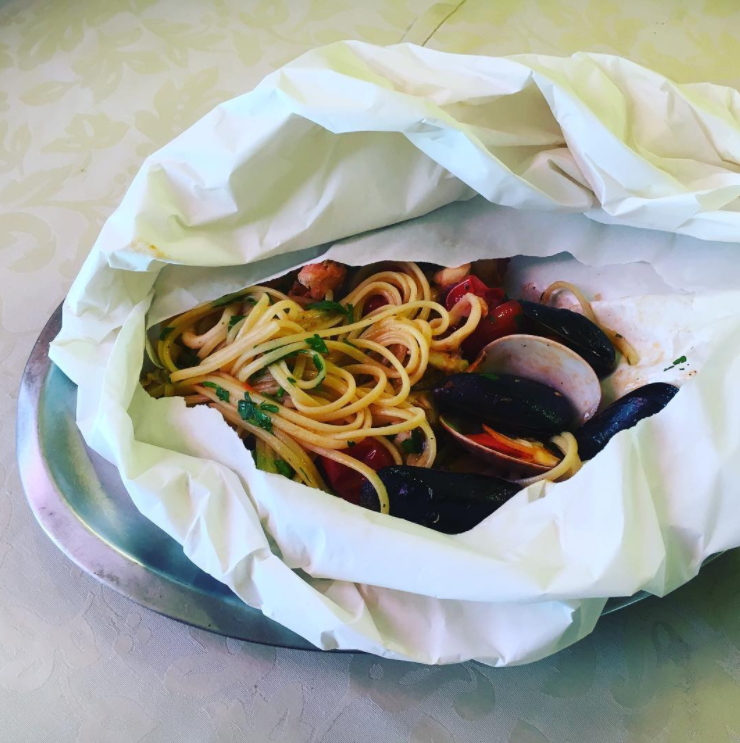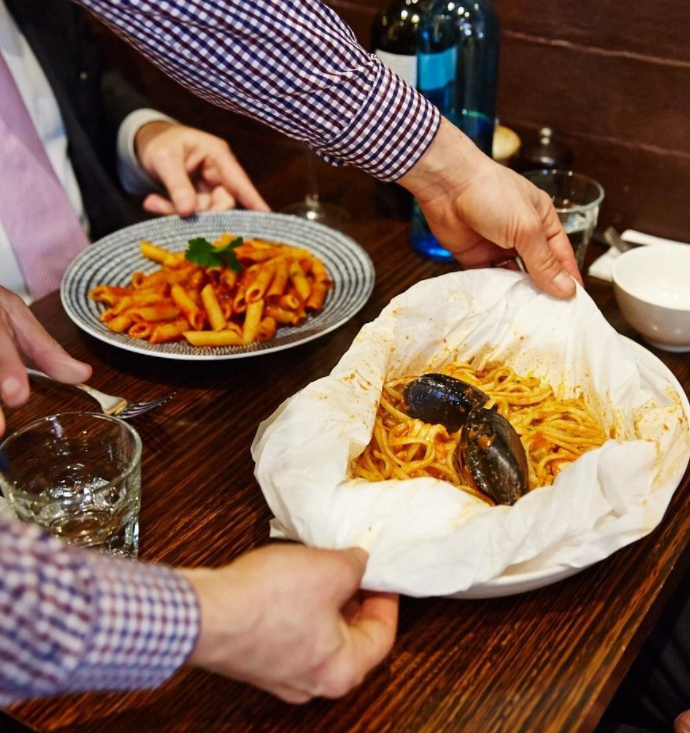 Today the classic is served at the table still closed. It contains linguini pasta and fresh seafood that after they're cooked and sautéed in a pan, are baked together in the oven. The secret to the success of this dish is not to use foil and this is for a number of reasons, with the primary being that it is not actually healthy to use foil in high temperatures. So be sure to request that from the restaurant you choose to spend your money on. The recipe can easily work with all sorts of seafood including clam, mussel and calamari or squid.