Ristorante Palazzo Petrucci (Fine Dining)
Ristorante Palazzo Petrucci was started in 2007. An ambitious plan, a gamble by Edoardo Trotta, a business expert who had always been keen on the world of food and wine, and Lino Scarallo, a Neapolitan Chef; this is what gave rise to the idea of a restaurant that could offer tradition and innovation at the same time, reviving typical "o ragu e Mare" (turf and surf) dishes. The restaurant was inaugurated in what used to be the stables of the historic Palazzo Petrucci, in Piazza San Domenico Maggiore, and gets its name from that location, a historic place, always the scene of plots, secrets and mysteries.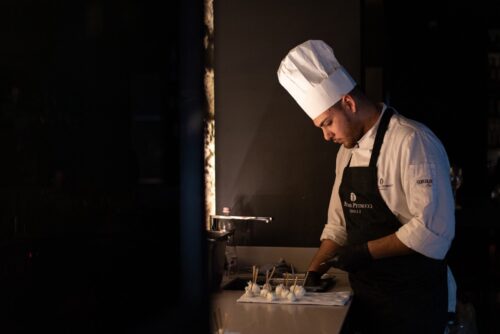 In December 2008 a great victory was won when the Michelin Guide gave the restaurant a star: the first one in Naples to achieve a Michelin star. In January 2016, after 9 years of operation in Piazza San Domenico Maggiore, the restaurant changed location and moved to the Villa Donn'Anna beach in Posillipo, from one historic building to another, opening up new horizons.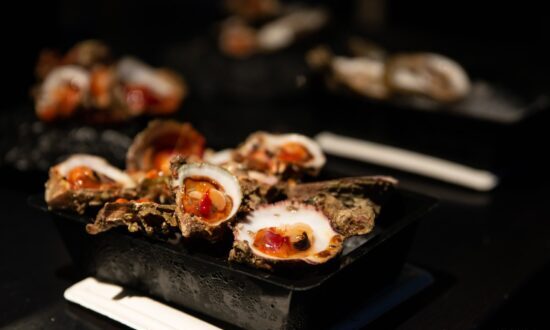 The kitchen is wide open to be seen, so that people can see the commitment and passion of our chef, reflected in every dish.
Lino Scarallo, Palazzo Petrucci's chef since 2007, will introduce you to a world of sensations and emotions where your five senses become notes of the same tune, words of the same poem. You will enjoy the taste and smell of the food and look out to the horizon, listening to the sound of the sea: a unique experience that has to be experienced to be understood.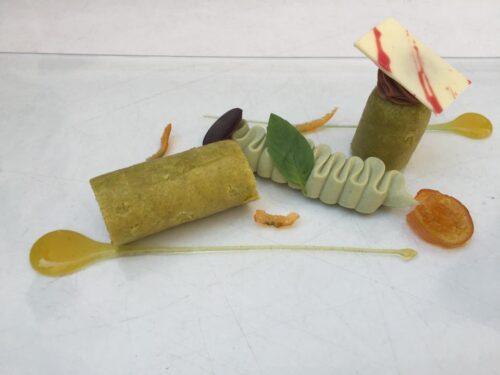 The old-faithfuls include lasagna with buffalo mozzarella and marinated prawns, paccheri (tube pasta) filled with ricotta cheese and meat sauce, and creamy stratificazione di pastiera dessert. With Lino you are always in good hands, the best choice is often to trust the Chef who can delight you with off-menu dishes: "whatever you say, Lino".