Crudo Re (Seafood)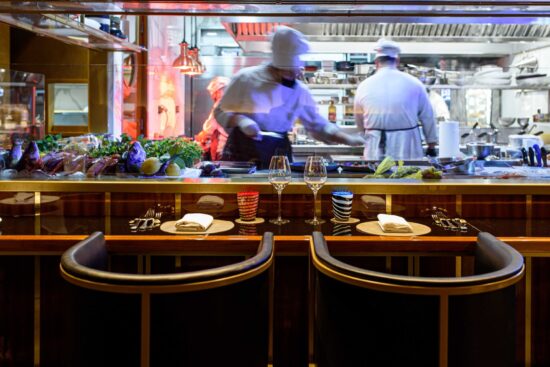 Having a specific style is a life choice. It can be shared or not, but it is a sincere choice that reveals one's way of living. The owner and head chef learned to cook for passion before learning to write, her passion became her job and was lucky enough to share it with the people who are dearest to her, like her partner and her sister. The most beautiful thing when she thinks of a dish is to imagine how it can make those who eat it happy, because passion, for her, is gratified when it is also a joy for others.
CRUDORE is A LIFESTYLE made of friendship, hospitality, sincerity, attention to every little detail and above all emotions. A LIFESTYLE that in the kitchen translates into passionate research. It translates into dishes that are born, with love and imagination from the sea and the land that surrounds it, according to the seasonality of the products it provides to its people on every given day. It translates into a manual skill made up of small gestures for a simple, light and tasty cuisine, for an experience that will involve every sense.
A great seafood restaurant,  an elegant decor with some art deco elements, an outstanding wine cellar, reasonable prices and family atmosphere. What more can one ask.