Barril (Bar & Restaurant)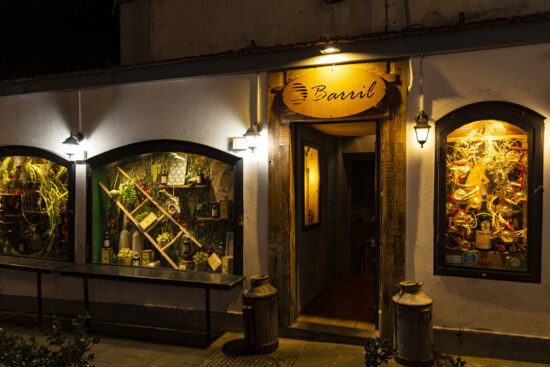 Imagine an ancient tree, a courtyard, music, good food and millions of cocktails … And then we are there to make you live this magical experience. A place away from time where you can feel at home and let yourself be pampered by the magical atmosphere given by the old tree that embraces the entire room. An oasis of peace, where you can spend precious moments with the people you love.
The Barril is ready to welcome you at any time. You can start the day with us, tasting our homemade cakes, or organize your business lunch, nothing is better than eating a sandwich on a comfortable sofa, away from the chaos of the city, immersed in the tranquility of our garden. You can come to us for a tea, accompanied by delicious biscuits or have an aperitif with our cutting boards.
Cocktail Bar. Barril is one of the protagonists of the Neapolitan happy hour. Its simple but at the same time unique soul manages to please everyone, remaining faithful to the great classics of the bar but without giving up creativity, and therefore offering a wide choice of specials.