Take a stroll along Lungomare Caracciolo
Take a stroll along Lungomare Caracciolo. Lungomare Caracciolo is the seafront promenade of the city of Naples. Its major points of reference are Via Santa Lucia with the famous church of Santa Lucia a Mare. According to the legend the church was first built by a nephew of Emperor Constantine. Then of course there's the Instagram celebrity port of Borgo Marinari with its seafood taverns. The city's yacht club and of course the Castel dell'Ovo.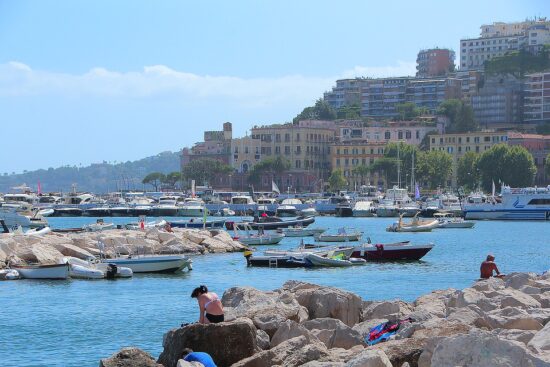 The posh area of ​​the Riviera di Chiaia is the neighbourhood of Naples located on the sea-side of the Piazza del Plebiscito where everything is well maintained and rather orderly, not noisy and a bit of shabby like the rest of the city. Quite understandably this the most expensive area of Naples. Chiaia is mostly known today for its high-end shopping, luxury hotels and nightlife.
At the end of the waterfront promenade there's the uphill road to Posillipo.  Actually the name of Caracciolo that follows Lungomare (this of course translates into the English word seafront) belonged to Admiral Francesco Caracciolo,  a Naples born admiral and hero of the 18th century who was executed by the British in a boat right outside Naples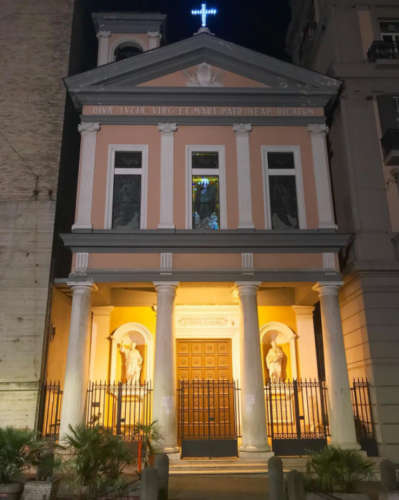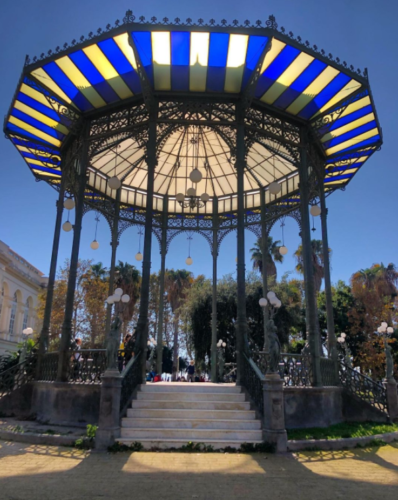 The Villa Comunale right in the center of the promenade is a park of 110,000 square meters which extends from Piazza della Repubblica to Piazza Vittoria. The main entrance can be found in Piazza Vittoria. Its construction dates back to 1780. It was built at the behest of King Ferdinand IV of Bourbon, who, inspired by the "Tuileries" in Paris, wanted a promenade and a meeting point of equal aesthetics for himself and for Neapolitan nobility.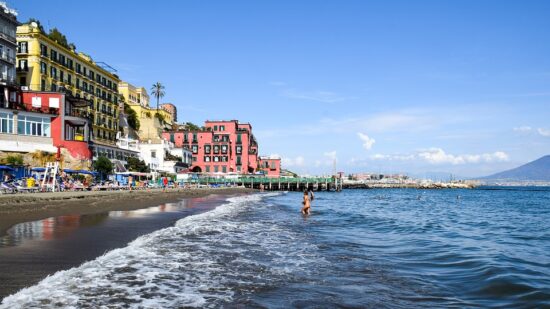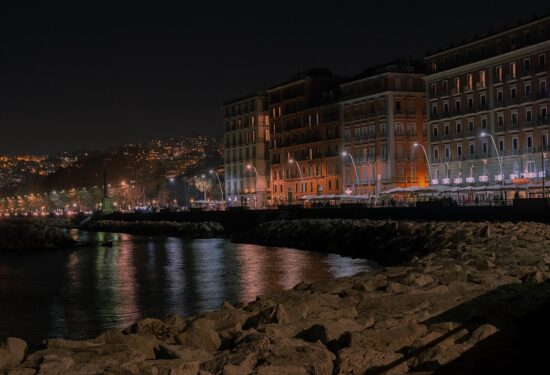 Inside the Villa there are several buildings, like the Circolo della Stampa, the Zoological Station Anton Dohrn, where the the oldest aquarium in Europe is located. With the unification of Italy in 1861, the Villa became a public space where the commemorative festivities of those who defined the history of Naples took place. On the occasion, the entire population was allowed to visit the Villa. Monuments and various botanical species enrich the Garden. Lungomare Caracciolo has become a limited-traffic area with a wide bike path on either side of the road.