Platzl Hotel (4 Star)
Platzl Hotel (4 Star). One of the most traditional hotels in central Munich, the 4* Platzl Hotel is a short walk from Marienplatz, the Residenz Palace, the Bavarian State Opera and many other city highlights.  Despite the proximity of the hotel to the city center, the journey to our superior hotel is both comfortable and uncomplicated.
Location and comfort are just two reasons that make the 4* Platzl Hotel one of the best hotels in Munich city center. If you're traveling by car, there are parking spaces available in the underground car park. If you arrive by train at Munich's main station (Hauptbahnhof Munich), you will have direct access to the U-Bahn (underground), which will take you to the hotel in a few minutes. The S-Bahn (train) also connects Munich Airport and the Platzl Hotel.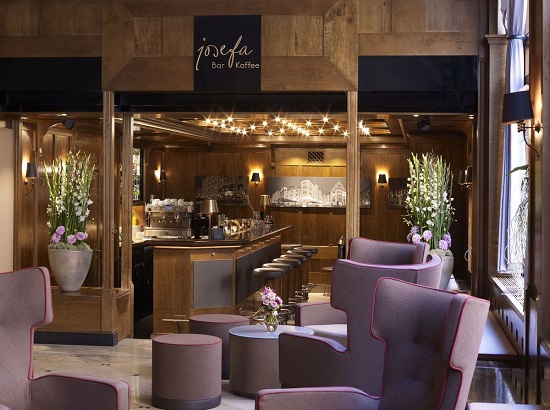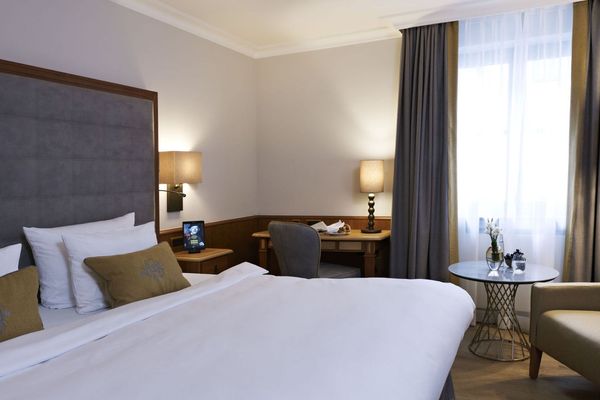 This traditional four-star Superior Hotel and its two popular restaurants – the Pfistermühle and Wirtshaus Ayinger – are located in the heart of Munich's old city, right beside the famous Hofbräuhaus. And just a short walk from the Marienplatz, the Bavarian State Opera, Maximilianstrasse and Viktualienmarkt.
The Inselkammer family and its team combine Bavarian hospitality and traditional style elements with a modern lifestyle and state-of-the-art technology. It begins with a warm welcome in the foyer, continues through the 167 guest rooms and only ends when you leave Munich through the city's historic quarter. This combination of tradition and modernity also creates the ideal setting for private celebrations such as birthdays or weddings, but also conferences and seminars.
Your visit should also include a taste of the culinary offerings at its two restaurants – because gastronomy has a long tradition at the Platzl. As early as the beginning of the last century, the Platzl stage was graced not just by cabaret giants such as Karl Valentin. Good Bavarian food also made repeat appearances, being served to guests before and after the performances.
Today, the Pfistermühle is synonymous with sophisticated Bavarian cuisine – at Munich's only preserved city mill. Since the year 2000, people from Munich and elsewhere have enjoyed the hearty regional dishes at Wirtshaus Ayinger, which is next door, while the charming stores and eateries in the "Platzlgassen" add to the lively atmosphere in the Platzl.