Taste wines from the Moselle Valley
Taste wines from the Moselle Valley. Luxembourg's terroir is still somewhat unknown to most common mortals. Not for the semi-gods of wine knowledge and the gods of wine. A good sommelier knows that the Valley of the Moselle is one of the most generous wine countries in Europe. Nine different grape varieties are grown in Luxembourg's wine garden, just 20 km from the capital.
Riesling, Pinot noir, Pinot blanc, Pinot gris, Gewürztraminer, Auxerrois, Rivaner, Elbling and Chardonnay. You will find it pretty easy to sample different wines in a restaurant or during one of the 18 wine festivals held each year along the Moselle River. Tasting at a winery is another story.

 In general, drop-in wine tasting is not as common in Luxembourg as in Germany or France. However, there are a few larger wineries that offer drop-in tastings: Bernard-Massard in Grevenmacher , Caves St. Martin located in Remich, Cep d'Or in Hëttermillen, Domaine Henri Ruppert in Schengen, and Domaines Vinsmoselle.  Some of these wineries offer small samples for free and others for a small fee.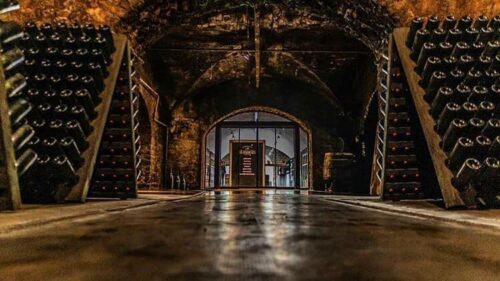 Most wineries insist on a prearranged appointment a couple of days before your scheduled visit, so be sure to contact them on time. Since the smaller wineries are usually family-run businesses it is not unusual that the owner of the winery him/herself is also the one who's doing the tasting. Which is always a bonus. As is the tasting of new, quality wines. À votre santé. MORE