Taste the local brews
Taste the local brews. Pay a visit to one of the breweries, microbreweries, or beer restaurants in and around the city. Mousel Brewery is the most historic brewery in the city founded in 1511. Its ex-premises were developed into the Rives de Clausen entertainment district today packed with wall-to-wall bars. Mousel's cantine was the former canteen of the Mousel brewery serving hearty Luxembourgian dishes in a relaxed back-to-basics setting. The Big beer company above occupies the former brewing hall with some of the old equipment being part of today's decor.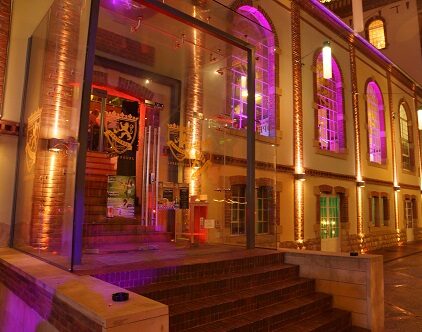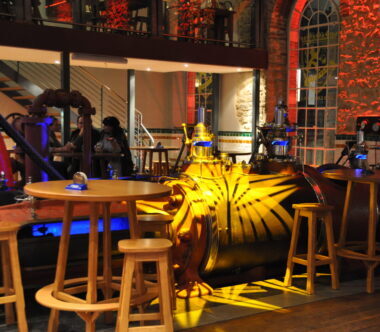 The big beer drafts come from the Clausel microbrewery next door, which also produces its very own Vodka & Gin and is open for a guided tour. This is an awarded microbrewery that has created new beers in the purest tradition without compromising on quality and respecting the most current ecological principles.
Go Ten cafe on Rue du Marché-aux-Herbes is considered one of the city's best beer joints being the only central place serving beers of Wiltz-based Simon Brewery. They also serve beers from the Simon-owned Ourdall micro-brewery. The Ourdall brewery is located in Heinerscheid, northern Luxembourg, about one hour drive from the city of Luxembourg.
It produces 4 unique beers, including an absolutely exceptional buckwheat beer with traditional methods often before the visitor's eyes. Simon Brewery is located in Wiltz, also about an hour to the north, with its products sold in almost every supermarket even outside the country of Luxembourg.
Den Heischter is a micro-brewery and conference venue in Heiderscheid, 40 minutes drive northwest of Luxembourg city. Forty minutes to the south of the capital, the town of Bascharage a small town of about 4000 inhabitants is home to the largest industrial brewery in the country.
Brasserie Nationale came into existence in 1975 through the merger of Brasserie Bofferding (1842) & Brasserie Funck-Bricher (1764). Its brand name Bofferding is quite famous in Luxembourg, Belgium, and other beer-loving countries of Europe. Its establishments attract between 10.000 and 15.000 visitors, annually. Today the business is headed by managing director Georges Lentz Jr, a ninth-generation descendant of the founder of Brasserie Funck-Bricher. More
Bascharage is also the town where Beierhaascht brewery hotel and restaurant offers a complete in every aspect experience with the guests having the opportunity to observe the brewer at work. The beer is brewed according to the German Reinheitsgebot from 1516, the restaurant offers dishes based on traditional Luxembourg specialties, its ingredients are supplied by regional producers and its meat of superior quality is prepared by its own butcher inside the premises. Its eco-friendly hotel can be an irresistible option after an exceeding limit of pints.