The Botanist (Restaurant & Bar)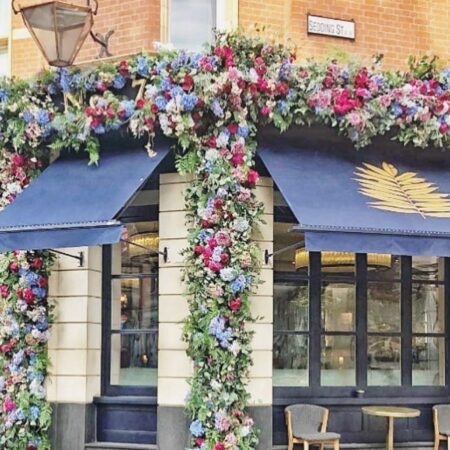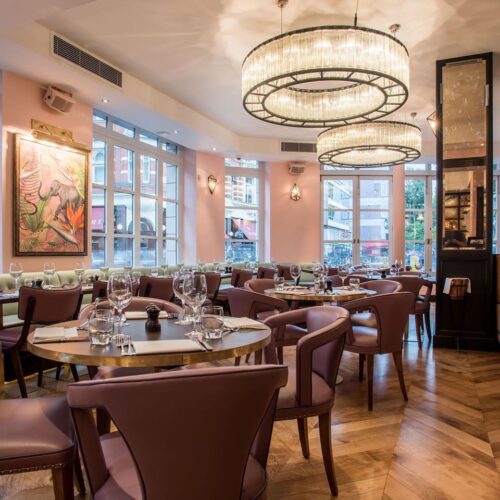 An iconic bar and restaurant located on Sloane Square, The Botanist has become a firm favourite for Champagne sipping, masterful mixology and people watching. A bustling hot-spot, seven days a week, their signature botanical cocktails and free-flowing fizz are always in with the in-crowd while their elegant, airy restaurant serves an all-day modern European menu full of fresh breakfast favourites, daily-caught fish and seasonal salads. The Botanist works closely with artisanal, bespoke suppliers who are mostly family run businesses with a real passion for seasonal, sustainable and fully traceable great British produce.
Mark Leatham, one of the beef suppliers, has dedicated the last nine years to rearing the rare White Park Beef breed at Lyons Hill Farm near Dorchester. He is committed to increasing the numbers of this beautiful breed through selective breeding and developing a market for its excellent meat, with the aim of one day removing the breed from its current classification as a "Rare Breed". Its fish is sourced fresh from Brixham harbour. Josh Perkes is the fifth generation in his family to be involved within all aspects of the fishing industry. His love of fish started when at 4 years old he caught his first mackerel and has subsequently been working with fish ever since. With his customers in mind, Josh is on the market every morning picking out the freshest and highest quality fish and shellfish from the day-boats.