Watch a soccer game
Watch a soccer game in one of London's state of the art football stadiums. The Brits are obsessed with soccer. They have every reason to be. They are the ones who invented the sport, their soccer teams have always played a leading role in European championships, their national team in world cups & their soccer stadiums are the best in the world. London is home to 13 professional teams, more than any other city in the world & more than 80 amateur league teams.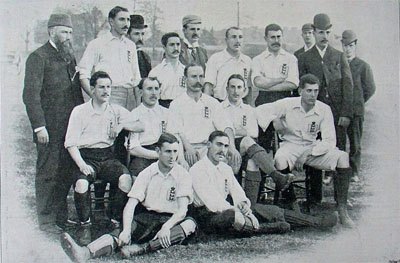 Fulham  was the first team from London to be founded in 1879, while Arsenal, Royal Arsenal back in the time, was the first to turn professional in 1893. Arsenal, Chelsea, Tottenham Hotspur & West Ham United are the most successful clubs with Arsenal being the team with the most trophies.
Seeing a game in any of the famous London stadiums, that being the home of Arsenal, the 60.000-seat Emirates Stadium, or Chelsea's Stamford Bridge, Totthenam's White Hart Lane, or Fulham's Craven Cottage Stadium, means that you'll have the chance to experience what makes Londoners crazy in love with this popular sport in one of the imposing British temples of the capital.
Every soccer stadium has a guided tour which lets visitors have a glimpse of the dressing rooms, the press room & the places where players hang out before the game, and gives access to the teams' museums & many info about their past & present players.
Wembley is the landmark stadium home of the English national team & probably the most historic stadium in the world. In addition to its inspiring guided tour, Wembley also houses several football matches besides the ones played by the national team, that are usually finals and are of course as hard as it can get for anyone seeking a ticket.
The English football season runs from August up to the first weeks of May & it would be wise to pre-book your tickets before you visit the city so that you don't miss out on the chance to see first-class football (well in most places of the world this is football) surrounded by true hot-blooded London fans. A true taste of London.