Olissippo Lapa Palace (5 Star Hotel)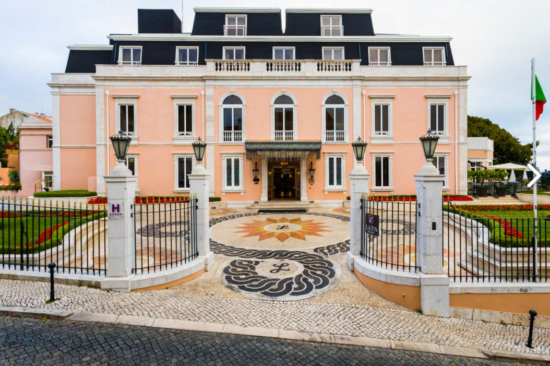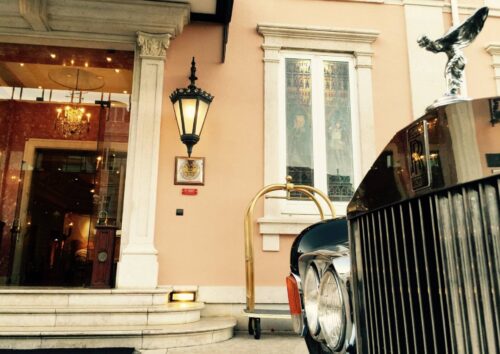 Right after the earthquake in 1755, the first Baron of Porto Covo, Jacinto Fernandes Bandeira, built his house in S. Domingos Street, starting the creation of the Lapa district. Lapa means Moorish rock, from the original name "Lapa das Mouras". Approximately 115 years later, in 1870, the succeeding Viscount built for one of his sons a beautiful house in the Lapa District. Very disappointed that his son didn't like it, the house was later sold to the Count of Valenças, who in 1877 decided to transform it into a Palace.Although he was the Count of Valenças, his real name was Luís Leite Pereira Jardim, born in Coimbra in 1844, studied law and became a great doctor. He published many articles and magazines related to it. He moved to Lisbon in 1877 where he became a senator helping to improve schools and managed to achieve all his projects. In 1887 he got the license to renovate the house and turns it the help of the best artists from that time. He built the tower in order to get a beautiful view of Lisbon and over the Tejo River.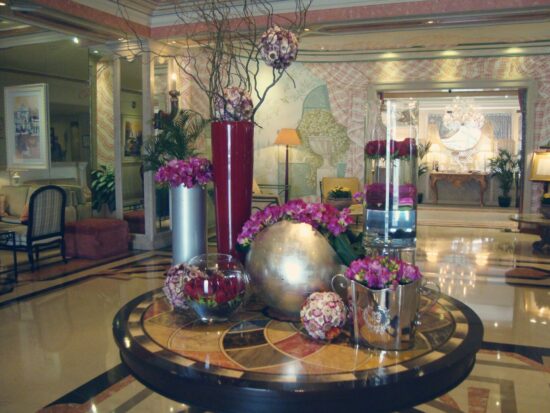 The huge green area at the back of the Palace was transformed into a magnificent garden, giving the right balance of architecture to the Palace. Some of the famous artists who participated in the decoration of the Palace were Rafael Bordalo Pinheiro and Columbano, his very good friends. Rafael Bordalo Pinheiro was one of the greatest Portuguese ceramists of the 19th century. At the Count's request, he created for the Palace pieces of furniture and tiles. Columbano, the greatest portrait painter of his time, called by some the painter of broken souls painted the walls and ceilings of the original ballroom (today the Columbano Room) using the theme, Dancing through Times.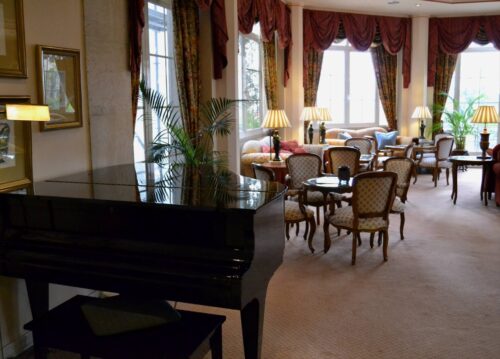 Many of the characters portrayed in the wall paintings are aristocrats of the Lisbon high life, like the Count of Arnoso, the Viscount of Sacavém or the oldest son of the Count. The Louis XV room used to be the ladies boudoir where the ladies would socialize modestly, following the philosophy of the Louis XV style. The first floor of the Palace (today the 5th floor of Lapa Palace) was the noble floor, where the dining room, living room and ballroom used to be. Today it is still the noble floor, where the Suite Count of Valenças is located.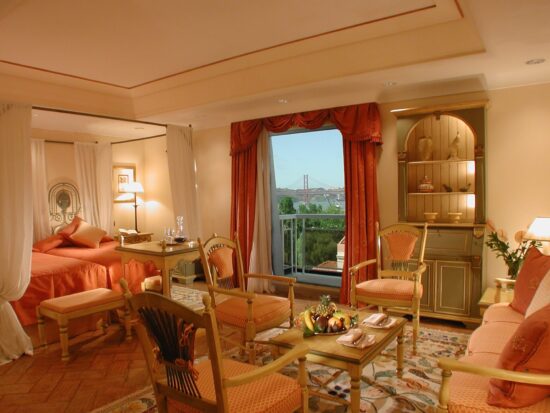 It remained a family house until 1988, when the family of the Count sold it to the Simões de Almeida family, who turned it into a hotel, Hotel da Lapa. The architect responsible for the re-construction was Mr. Alberto Cruz, a very skilled and experienced professional in the area. But unfortunately he was not able to complete the project as he passed away when the construction begun. His son Mr. Manuel Cruz was put in charge to continue what his father had planned for the Palace. The building construction took almost 5 years to be completed due to a few problems that arose. The architects wanted to preserve the appearance of the Palace, some rooms such as the Armory room which is called Belém room today, preserves the original style of Count of Valença's Palace with the private bathroom of the count situated in the annexed tower. Another reason that postponed the opening of the hotel was that during the construction an aqueduct was found in the basement of the building; as a result, the workers were not allowed to continue for months, they had to lower it by using rocks. Nowadays this aqueduct is considered national heritage. Finally in 1992 the hotel was ready for the public.Vista Alegre
It is important to explain that during the process of renovation from Palace to hotel, the artists worked hard to keep the original design of the Palace, which gives us clear examples of the Portuguese society in the 19th century. The beautiful stained glass windows in Columbano and Eça de Queiroz rooms are still the original ones from the time of Count of Valenças Palace. As well the classic and beautiful furniture from Eça de Queiroz room are still the same, including a beautiful carpet dating 170 years. More