Casa Museu Medeiros e Almeida
The building that houses the Casa Museu Medeiros e Almeida was built by Lisbon's lawyer – Augusto Vítor dos Santos – in 1896. The work was done by the contractor Manuel Correia Júnior. The building remained in the Santos family until 1921 when it was sold to Eduardo Guedes de Sousa. Two years later, the new owner ads the two upper floors according to a project from the architect Carlos Rebelo de Andrade.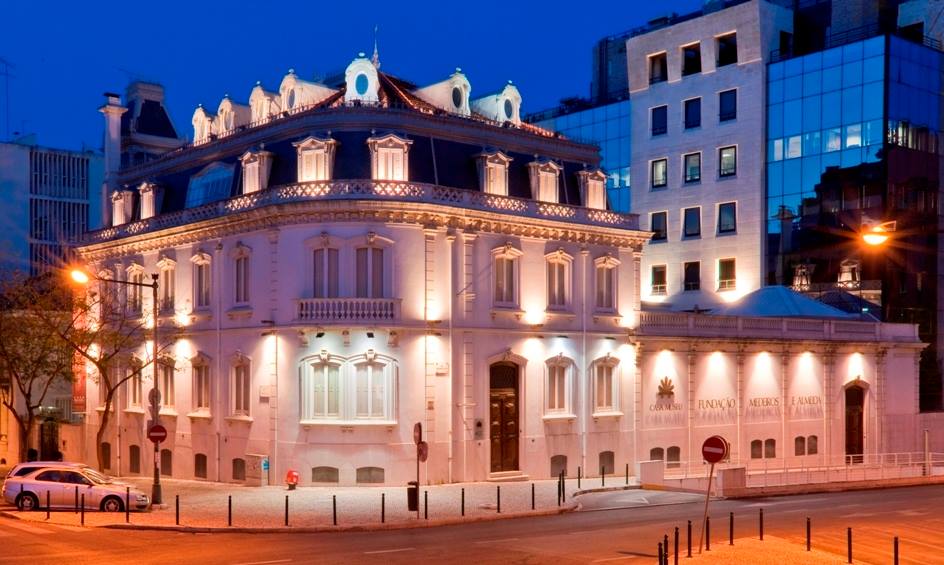 In 1927 the house is sold to the State of the Vatican, to install the Papal (apostolic) Nunciature, represented in Portugal by the Archbishop of Tarso, Pedro Ciriaci. In 1943 the building was bought by António Medeiros e Almeida who transforms it into his home, where he moves after remodeling works.
At the beginning of the seventies, when Medeiros e Almeida decides to leave a House-Museum to his country, he destroys the garden to build a new wing to house part of his decorative arts collection. The couple then moves next door, to a house that meanwhile had been acquired and where they will live until the end of life.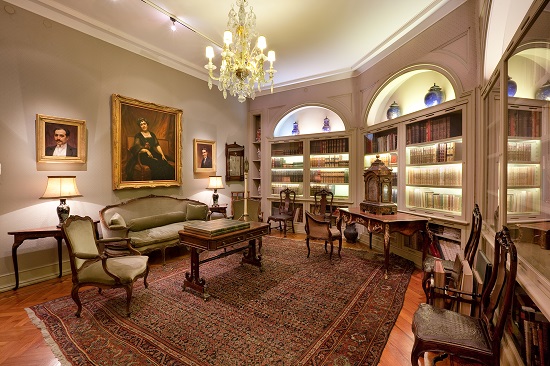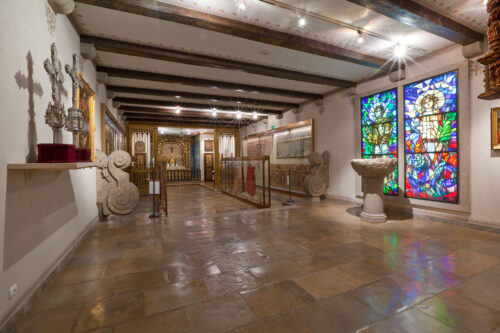 Along with his professional life, Medeiros e Almeida (1895-1986) passionately gathered an important decorative arts collection that reflects an eclectic and cosmopolitan taste. The collection is displayed in his house which is divided into two different areas: In the Old Wing was inhabited by the Medeiros e Almeida couple, and we can still sense their way of living for everything was left untouched.
The New Wing was built in the early 70s by the collector. It includes a sophisticated museum-like ambiance. The House Museum includes 27 galleries that reveal the personal and social experience of MA.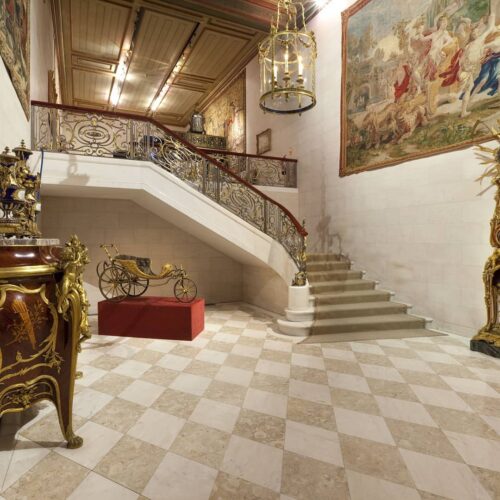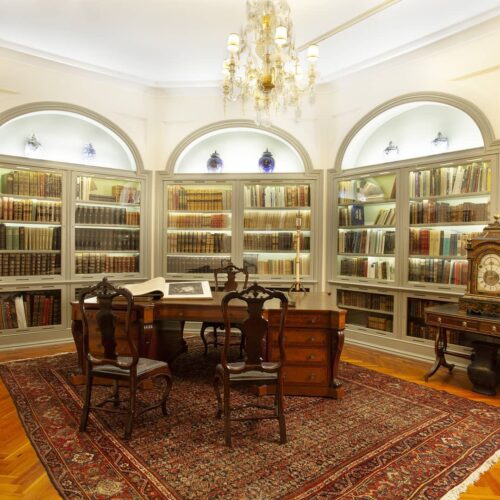 The collector's preferences are unveiled by the two specific galleries that he erected to house the watches and clocks and the Chinese porcelain collections. Several other collections are on display: Portuguese and French furniture, 16th and 17th centuries Dutch and Flemish paintings, 19th-century English portraits, English silver, jewelry, French and Flemish tapestries, etc. More