Grab a bite at Cais do Sodré
Grab a bite at Cais do Sodré and then see the sunset at Ribeira das Naus. Sodre was the name of a family which had prospered through maritime trade during the late Middle Ages and had its businesses in the area. Over time the entire district became known as Cais do Sodré, a place frequented by drunk sailors and prostitutes for hundreds of years in seedy backstreet bars that became the shrines of Lisbon's proletariat nightlife. A lot has changed since then but the vibe remains the same.
The rebirth of the area owes a lot to the rejuvenation of the historic Mercado da Ribeira opened in 1882 to house the city's main wholesale market. After that market moved to a new location, in 2000, the building and the Cais do Sodré as a whole took a downturn. In 2014 the 10,000 square meters Mercado opened its doors again as a retail market and several areas underwent adaptations for other functions. At the moment, the market also hosts themed fairs, balls, and a very extensive restaurant area.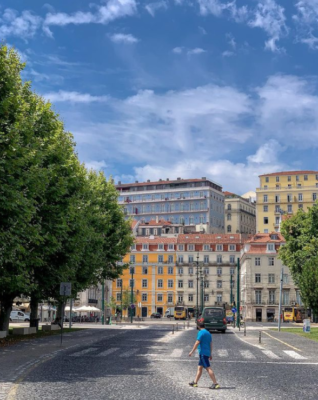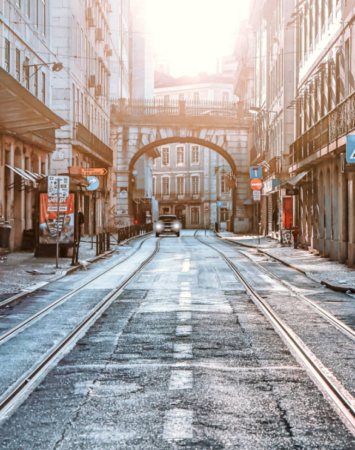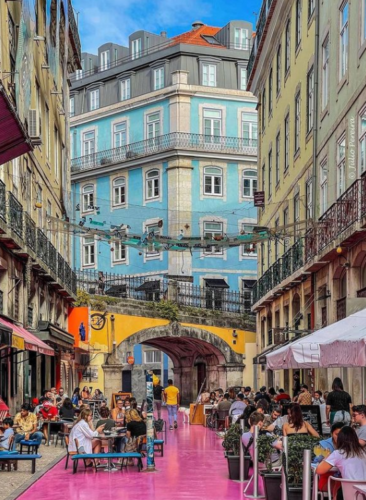 The new Mercado brought new life to the whole neighborhood which started to attract fine dining restaurants and hip new hotels and bars. Another thing that has changed is the waters of River Tagus that may not be clean enough to bathe in (although some people do) but they're definitely not disturbingly mucky. That has made the new promenade Ribeira das Naus a sort of river beach where locals flock to get some sun with their bathing suits and sun lotions.  If you didn't bring your swimsuit with you then you'd be perfectly content if you just kicked back and enjoyed the sunset. This is one of the best spots to do that in Lisbon.