Obwarzanek Krakowski and Makowiec
Obwarzanek Krakowski and Makowiec. Obwarzanek Krakowski is one of the symbols of Krakow & a product of geographical indication in the European Union. This ring-shaped bagel is made from milk, butter & egg whites dough that has been boiled & then baked after a generous sprinkling of poppy seeds. Another local tradition identical to the Austrian Apfelstrudel is the jabłkowy strudel or apple strudel. Finally Makowiec is a poppy seed roll pastry consisting of a roll of seat yeast bread with a dense rich, bitter-sweat filling of poppy seed, or a paste of minced walnuts found in several confectionery books around Europe.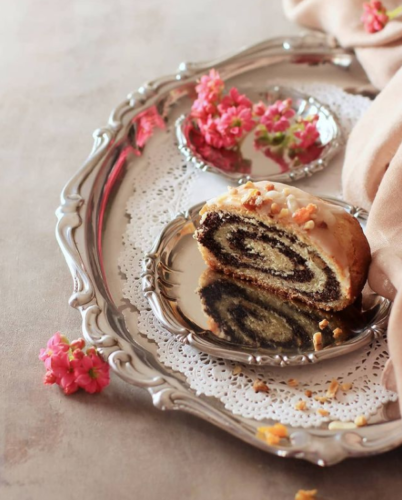 If you crave for premium quality deserts or breakfast and coffee then you have a safe choice to make in Krakow. Cafe Camelot at Zaulek Sw. Tomasza 31-022, is renowned the world over. The Washington Post has crowned it as the best cafe in the world. This little gem of a cafe will probably make you sit and enjoy its goodies. The atmosphere has something of a Mary Poppins that will put a spell on you.