Hotel Regency Firenze (Five Star Hotel)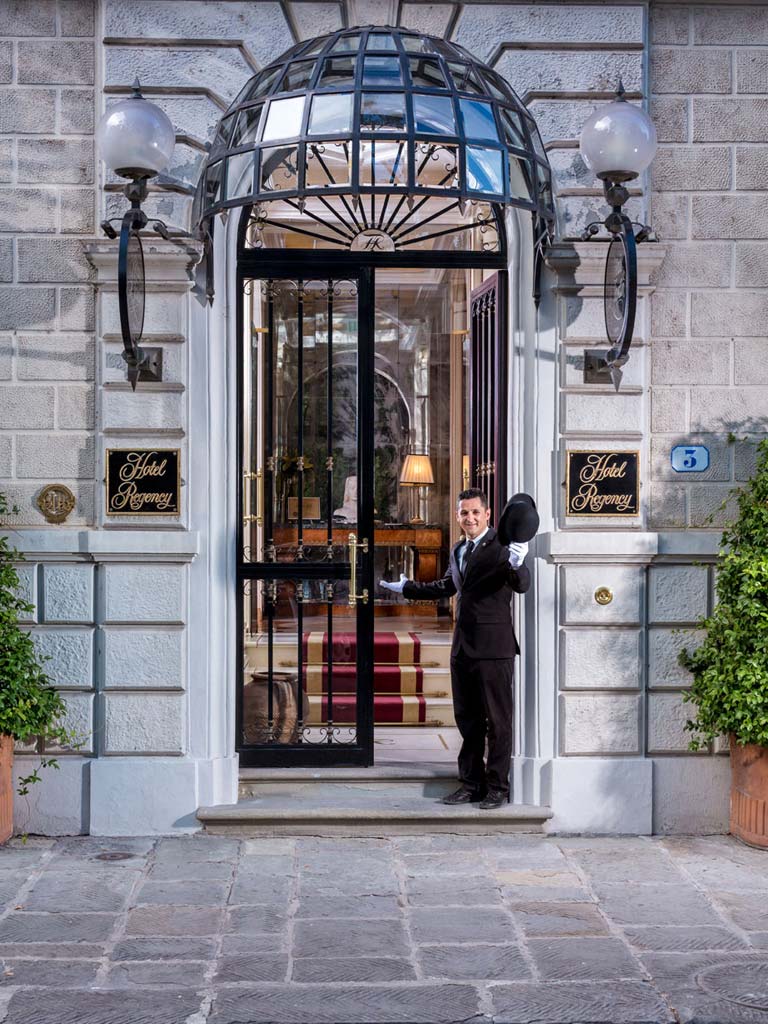 Regency Firenze is located in one of the most charming and elegant historic zones of the city center alongside storied mansions built by aristocrats in the second half of the 19th century. The property is a prelude to the all of the beauty that the city has to offer; endless art, Renaissance gems, astounding architecture, soaring churches, magnificent cloisters, and some of the most admired museums in the world are all within walking distance.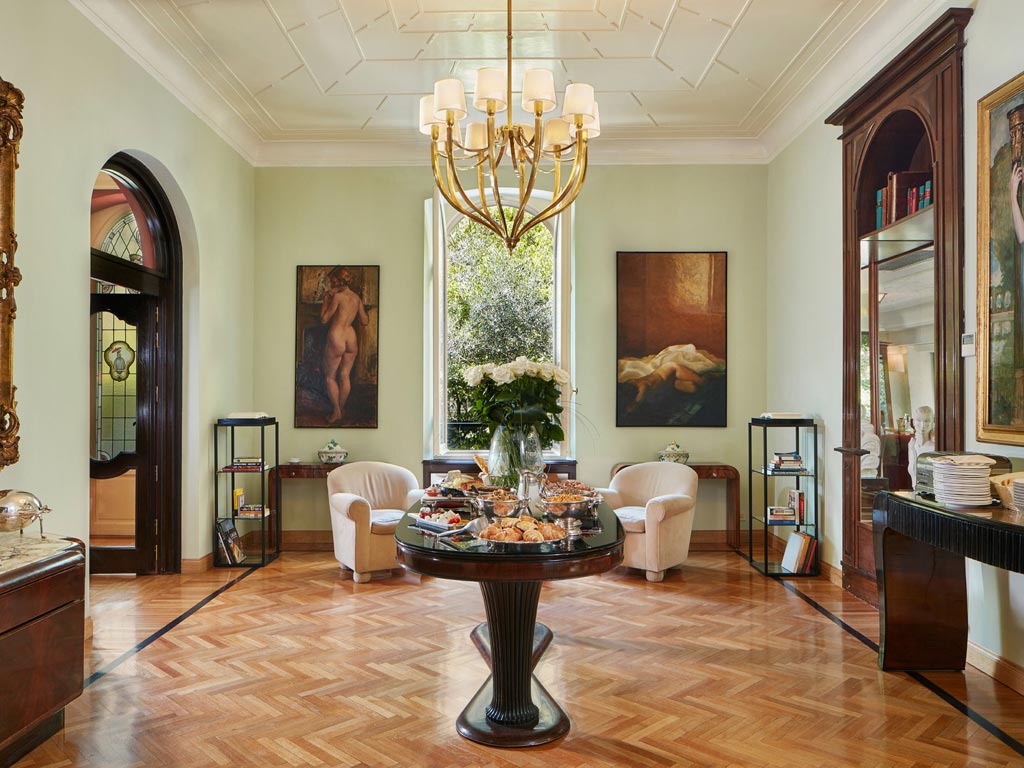 When Florence was the capital of Italy, Piazza d'Azeglio was the prestigious neighborhood where high-powered ministries lived. These senior officials of the state built sumptuous villas, two of which now house the Regency Firenze.
Built in the second half of the 19th century in the style of Neoquattrocentesco and commissioned by the banker James Servadio, the architect Henry Kleffer combined two homes with a modern approach. Revered interior designer Tito Chino decorated the villa in 1932. The Art Nouveau style has been meticulously maintained, and today guests can appreciate Kleffer's stained glass windows and the ceiling details in the dining room. In 1960, the current owner converted the exceptional home into a luxury hotel. For over 50 years, the family has been welcoming visitors to the enchanting city of Florence.
The feeling of comfort we experience in our own home is a unique, oftentimes incomparable sensation. Whether you are in Roma or Firenze, I invite you to stay at my personal residences where you will experience the warm, comforting feeling of home throughout your travels. What's mine is yours at the Regency Firenze and the Hotel Lord Byron; your home away from home in the most beautiful cities in the world".(Note by Amedeo Ottaviani/Owner). The Hotel Regency exudes an ambience reminiscent of the enchanting Regency Era, when Florentine aristocrats were enamored of art, creativity, the written word, and an invigorating, lively life spent in good company.
Originally an exceptional Florentine villa overlooking a prestigious square and a ten minute walk to the Duomo, the home has been painstakingly restored in order to re-open as a five star boutique hotel. Each room is filled with history and dressed with elegant, sophisticated designs and deep hues. Our guests are able to feel at home at the Regency Firenze, where their needs are anticipated with discreet, personalized attention. Regency Firenze is a haven of sheer perfection at the heart of one of the most astounding cities in the world.