Traditional Sweets of Chania
Traditional Sweets of Chania. Mpougatsa, Galaktompoureko & Chalvas. Three of the best delicacies a sweet tooth gets to taste in Chania. Mpougátsa is probably as local as one can get in his choices for sweets in Chania. According to the best-known institution of the city is known as Mpougátsa Iordánis "Arabs used to call Chania the town of cheese, due to the wide variety of local cheeses like myzíthra and athótiros.
According to the story, the secret recipe of the local bougátsa was held by a Muslim who lived in Chania up until the exchange of populations between Greece and Turkey at the beginning of the 20th century. When the Muslim baker left the city he passed the secret recipe to his father-in-law who bought his bakery. The father-in-law was known as Iordánis. You can eat mpougátsa with honey but the locals prefer to stick to sugar. Either way, this is something you should try before leaving. Probably best if you don't try it on your last day. You will want a repeat.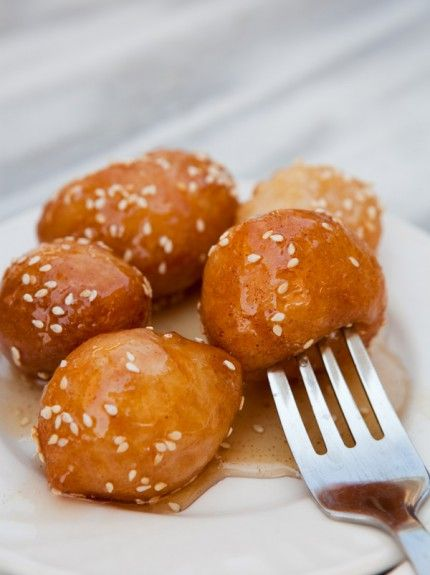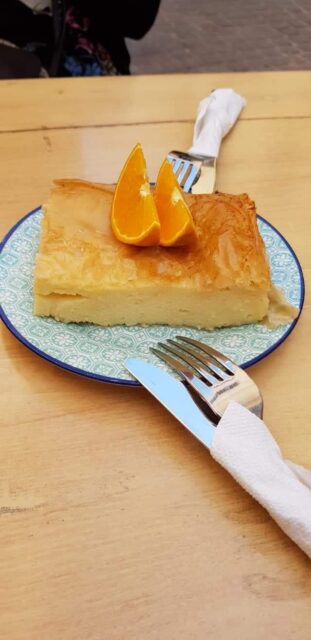 Loukoumádes (honey puffs) with yeast is a mixture of flour, yeast, salt & honey that after being left to rest is fried in boiling olive oil. The golden-brown loukoumádes are placed on an absorbent paper to drain before they are covered in a coat is a must-taste suggestion by itself. For a lot of people honey both locals and foreigners honey is the best product this land has to offer. A bit of sesame on the top and you are all set. If you try this with a ball of white ice-cream…no words can describe it.
Galaktompoúreko…you must try this one as well. Buttered phyllo pastry containing a mixture of boiled fresh milk, egg yolks, sugar & semolina, baked in the oven & drizzled with syrup made of sugar, lemon zest & water. Chalvás is the third in the line of preference of the locals & is definitely the less fattening of the three. Semolina is added to a heated oil pan until it takes a dark brown color. It is then mixed with blanched almonds & syrup made of sugar & lemon zest. Plenty of cinnamon is sprinkled on top & the treat is usually served with ice-cold tsikoudiá aka rakí which completes the delight.