Lefka Apartments (Short-term Appartment)
Lefka apartments offer charming self-catering accommodation for your holidays in Chania (or Hania) and Crete. They are extremely well situated for easy access to the beautiful city of Chania and to its famous old Venetian harbor, to the lovely beaches to the west and south of the Chania area, and to all the attractions of the western region of Crete like the famous White Mountains (Lefka Ori) and the Samaria Gorge.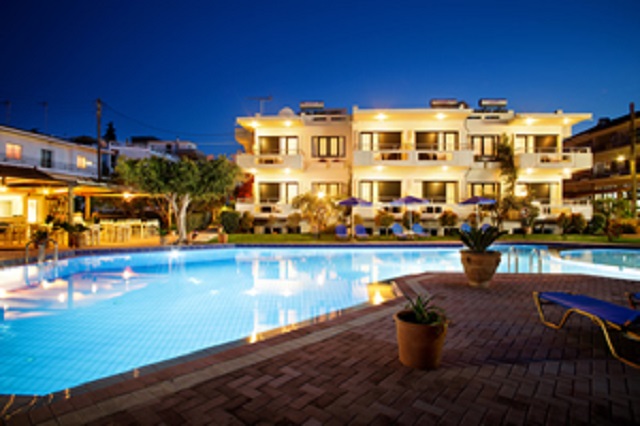 Accommodation at Lefka apartments consists of 8 studios and 8 one-bedroom apartments, with a large swimming pool, beautiful garden, and private parking space. Lefka apartments, open from May 1st to October, is a small family-run hotel, located 2 ½ km west of Chania town, with a bus stop right outside, and 15-minute bus service, and a 5-minute walk from Aptera sandy beach.