Tamam Restaurant
Tamam Restaurant is an institution in Chania. From the day of its opening, it has won the hearts of the locals with its exquisite local cuisine and unique setting. The restaurant is located in a building that dates back to the 1400s when it was built by the Venetians to operate as a public bath In 1645 the Turks invaded Chania and continued using the bath just with some architectonic alterations. The 'Hamam' (Turkish meaning steam bath) continued to operate till the Turks left Crete.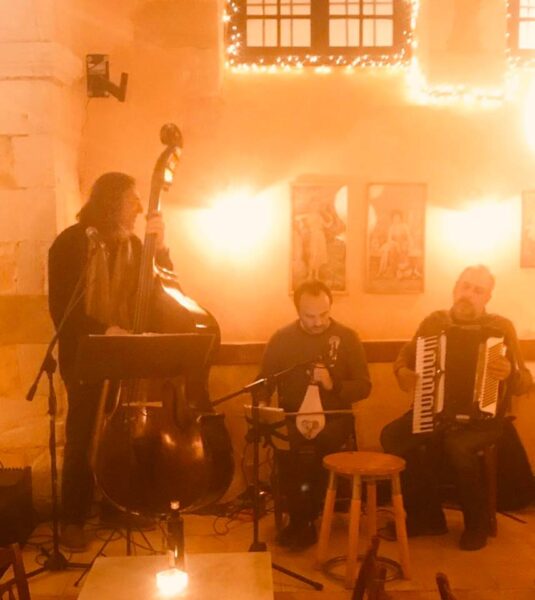 Tamam was founded in 1982 by a group of friends and its name was inspired by the similar sound music of Hamam that led to tamam,  its significance in Arabic languages meaning 'all good' seemed appropriate for the newborn restaurant. In Tamam they love food and wine but they also love Art.
During the years of operation live music events, theatrical performances, documentary screenings, and photograph exhibitions have been hosted in Tamam's premises. Although the place doesn't offer a show per se, listening to live rebetiko which is the preferred music genre of the place can be equally alluring. For more details about the days of live music do not hesitate to contact the owners.