Take a bike ride to Halepa
Take a bike ride to Halepa. The richest and easiest bicycle ride (or even walks if your feet are up to it) one can venture into this city starts from the recently renovated city beachfront and promenade of Néa Chora that lies 10 minutes west of the Old Venetian Port. A series of fish taverns, restaurants & small fishing boats will accompany you until you pass to the esplanade of the Municipal Swimming pool and the western edge of the Old Port after a few minutes.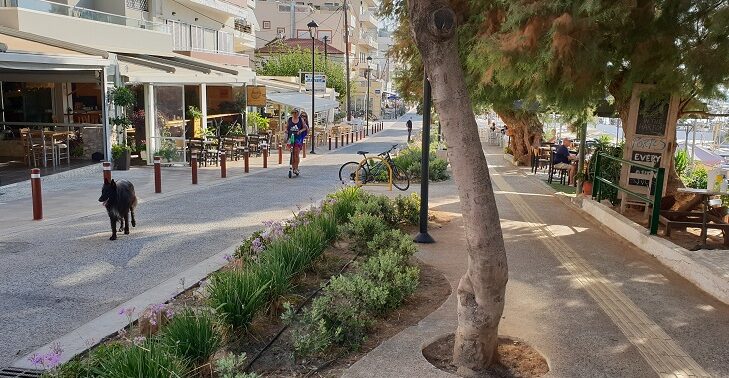 Following the coastline, you can reach the other end of the old port & continue further to the promenade of Koum Kapí where a series of small cafes line up the beachfront. This coastline is way less crowded than the old port but surely worth a short stop for a refreshment.
At the end of Koum Kapi beach, you will come across a few wide stairs that you can ascend and enter the small park of Villa Koundourou, an early 20th-century mansion built for an esteemed Cretan congressman that serves as the seat of the municipal band today.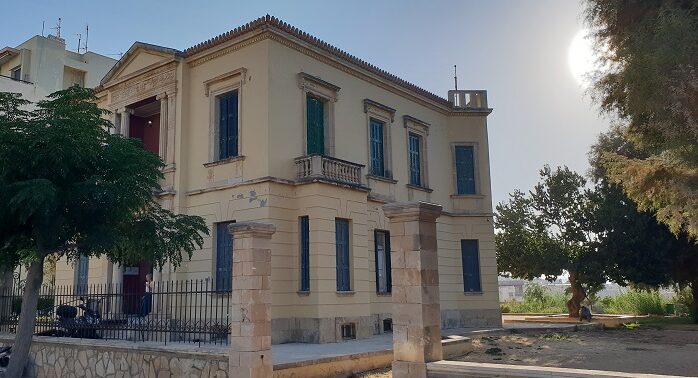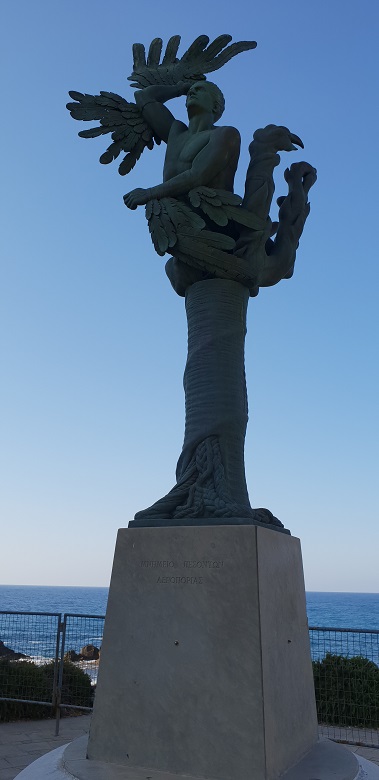 If you keep following the waterfront you'll pass the crossroads of Honolulu beach, where the road to Akrotiri intersects with the one that runs parallel to the sea (the one you follow). Keep your course and you'll reach one of the most interesting neighborhoods in the city known as Tabakaria, a preserved historic neighborhood where the leather-processing industries used to reside in the 19th century. Most of the buildings are left intact in time and others have been turned into modern offices or multiplex art spaces (To megalo O), boutique hotels, and a gem of a seafood tavern (Thalassino ageri) .
The fact that many of the old industrial buildings have been deserted makes this place offers a treasure trove of charming decay that is greatly appreciated by locals and tourists alike. Leaving the area of Tabakaria behind you can keep on your way to the neighborhood of Halepa which lies 5 minutes away. It's where the Old Palace, the British Embassy, Venizelos' House and Museum, and many more neoclassical houses of the early 20th century are located.
The Russian Church of St.Magdalene with its heavenly garden & the cafe Dagli in front of the square can offer a perfect resting spot before heading back to the old port.  You can even extend your bike ride up to Venizelos' graves if you're up to the uphill task, or extend the other end of the ride to reach the beach of Chrisí Aktí & Agioi Apóstoloi that lies just west of the beach of Nea Chora. You don't even have to look for a bike-rental shop. The city has a shared bike system that you can use.