Caponata
Caponata. Eggplant is a favorite Sicilian veggie since the time of the Arabs. The Caponata is a healthy and tasty dish, typical of Sicilian cuisine, based on eggplants, tomatoes, onions, green olives, capers, celery, and basil; a mix of fried vegetables sautéed in a pan with sugar and vinegar; something that gives the typical sweet and sour taste of the dish! A tasty concoction, which has its roots in the tradition of the poor.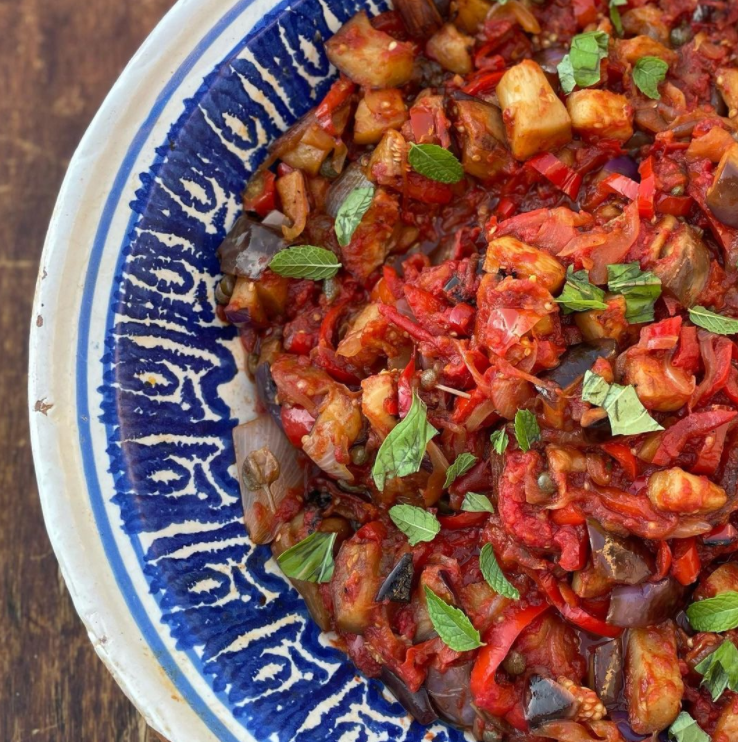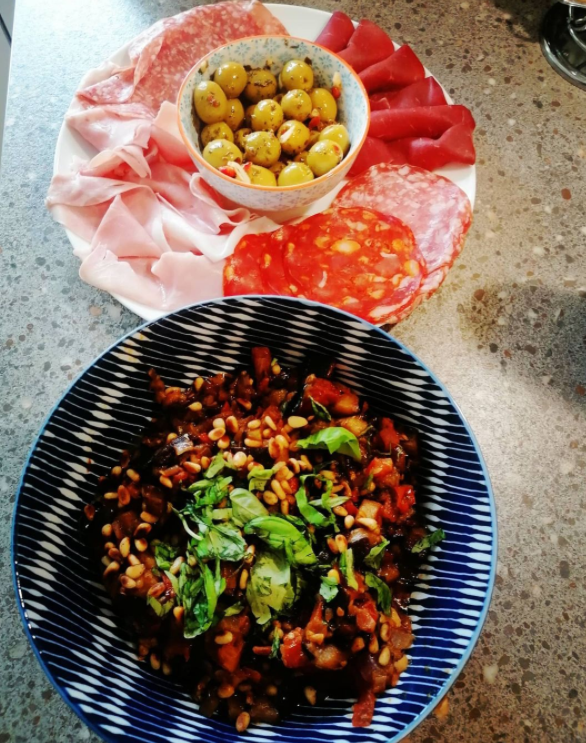 Its name seems to derive from "capone", which in Sicilian dialect indicates the Lampuga; a prized fish that was served with sweet and sour sauce on the tables of aristocrats. The peasants, not being able to afford such an expensive dish; would have replaced the fish with aubergines, which were much cheaper.
Thus was born the aubergine caponata. A perfect vegetarian side dish; to accompany main dishes of all kinds: from a main course of meat, fish, eggs, and cheeses. It can be served both hot and cold. And it is also excellent for filling sandwiches, pizzas, focaccia, cold pasta, croutons, bruschetta; and Friselle; as an appetizer.