Hot Stone Steakhouse (Meat)
Hot Stone Steakhouse (Meat). The newest "Do It Yourself" restaurant of Budapest has opened its doors to meat lovers. Hot Stone Steakhouse restaurant started in December 2016 in the heart of the city, a few steps away from the Basilica. If we want to describe Hot Stone Steakhouse with keywords only, they would be: – premium quality ingredients, – tasty dishes, – a wide variety of excellent wines, – a special experience.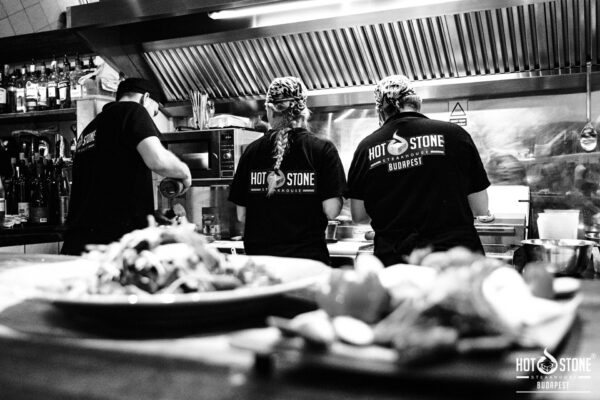 As a representative of DIY Steakhouses common overseas but a novelty in Budapest, in Hot Stone they primarily specialize in Hungarian meats. They are most proud of the Hungarian grey cattle and Mangalitza from the Kiskunság National Park but of course, they have other delicacies on the menu, too. At Hot Stone Steakhouse Budapest they strive for the maximum so they don't compromise the quality of their food. That is what places them on the top of the most popular meat joints in the Hungarian capital.