Élesztőház (Beer)
Élesztőház (Beer). What good would it do if Budapest had its own domestic beer revolution, without a fortified base? After the difficult years of the communist regime, when the art of brewing was, in essence, an illegal activity, the owners found the fortress on which they can set their flag: YELLOW (meaning of the word Eleszto) is the first ruin pub of Hungarian craft beer, with an indefinite selection of beers, quality culture and revolutionary gastronomy in infinite quantity, quality and variety!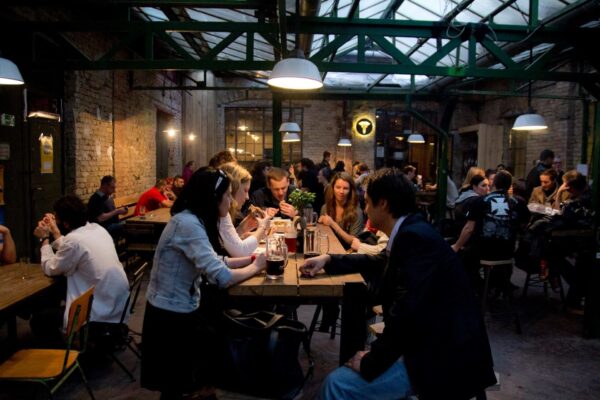 In the immediate vicinity of Trafó, Tűzoltó u. 22. This place was initially built as a glass-blowing workshop a century ago, then used as a parking lot, until it was eventually turned into a pub. The plan is to turn the whole building into a kind of gastronomic center with 26 taps of Yeast and Refreshment and complete the old industrial courtyard as a kind of unofficial little pedestrian street with cafes, restaurants, breweries, bars, and guest rooms
. It is a great development that craft beers are being tapped more and more in Budapest, the owners of  Eleszto are not satisfied with that! They try to show what a world in which good beer is not a privilege for connoisseurs, but an everyday filler is in reality.